Take a look at the Ride1UP review. See what customers say about electric bikes sold by this company. Read all opinions carefully and decide if it's worth buying Ride1UP 700, 500, Roadster V2 and other ebikes .
---
Ride1UP Reviews:
---
Name/Nickname: Gene

After many hours of research and reviews, I decided on the Ride1Up 500 electric bike. Very happy. Fast shipping. Great quality frame. Comfortable seat and grips. Capable of 28 mph with pedal assist. Ordered with rear rack and fenders. Fenders fit perfectly. Rack is very strong (holds over 50 pounds).

Buy this bike and you won't be disappointed.
Name/Nickname: Kelley

My husband and I recently purchased our new Ride1up 700 Series bikes and we LOVE them! We have had ebikes before but these are the best we've riden. They are very comfortable and fit us perfectly. Dan is 5'11 and I am 5'4 so his XR and my ST are just right. They are fast, responsive, smooth and well designed. 2 day FedEx shipping to Maui for under $200 is very reasonable. Customer service has been professional and prompt. I love my Ride1up panniers, too. We highly recommend Ride1up!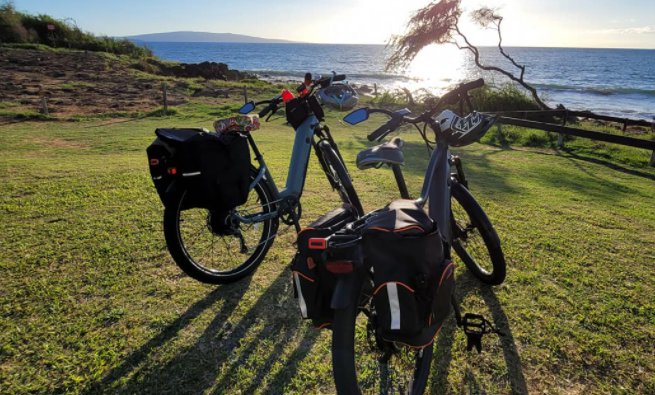 Name/Nickname: Michael

I got the Stealth – what a great bike! The 5 electric boost speeds work like gears, the drive belt works very well, brakes are strong and smooth. I modified the bike with swept back handlebars and riser for a more relaxed ride, as well as a mirror to look back at people I passed by… The people at Ride1up were quick and thorough and friendly in responding to my questions, overall a great experience!
Name/Nickname: Justin

I ordered a bike at the end of 2020 it just delivered this week and I was provided with a bike that has the wrong color. Support has been helpful in resolving my issue ASAP. I had my correct bike within two days. Was pretty easy to build, and so much fun to ride. Took it for a 12 mile ride and barely dented the battery. Very happy with my Purchase.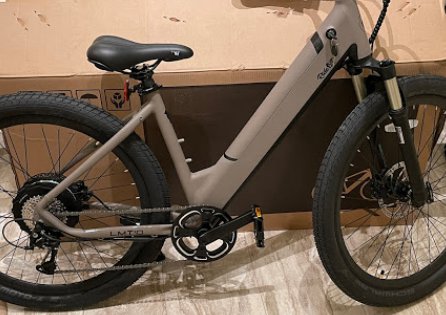 Name/Nickname: Kenzi

Ride1up is a great value for what you get I purchased a LMTD bike and I love it.I initially had some issues with the bike which I was able to resolve.The only thing I would like from Ride1up is that they have either a mobile service to help with customer issues or installs.I know rad power bikes does this because it is frustrating to deal with issues and no place to go other than a local bike shop which is a hit or miss.It can be a hit or miss because they may not know how to work on that particular type of electric bike like the manufacturer would. Other than that I'm happy with my purchase.
Name/Nickname: Jesse

Recently bought a Ride1UP 700 XR and its great. Dealing with support has been amazing too (I was a bit of a pain before buying and they held my hand along the way). Happy to be a Ride1UP owner and have confidence in the company and their support team should anything ever come up. Would def. recommend them.
Name/Nickname: Michael

Great bike, great price, superb service. Great bike to into electric bikes. Works great for street and trails. I even made a setup to carry my golf clubs on the course. Ride it to the course, leave my car at home. Great way to explore your neighborhood.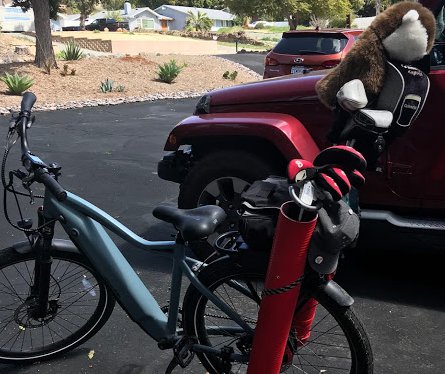 Name/Nickname: Keith

I dig Ride1Up's whole approach and philosophy. Beautiful designs, affordable prices, high value, customer driven. And with a warehouse in Sparks, Nevada, might there be Burning Man connection? I compared a lot of bikes, and at my price point, nothing compares. My wife bought one, too.
Name/Nickname: Scott

What can I say about the Roadster V2? It is a whimsical, carefree magical bike! I own a more powerful fat tire bike but it is a beast to ride. The Roadster shines in the take me out and ride me now. It begs and pleads with you to go for a ride. If you buy this bike there is no doubt in my mind you will fall in love with it.I waited a month and 50 miles to write this review and I am totally satisfied even having to change a flat on the rear with the belt drive and motor. It is time consuming but pretty straightforward. I also have lost PAS from the motor a couple of times but doesn't really seem to be an issue for me. This was the Ebike I have been waiting for and I am 60 years old and it makes me feel like when I was 14 years old riding my bike to every destination imaginable and loving every minute of it. Some might think that is worth a million dollars not one thousand.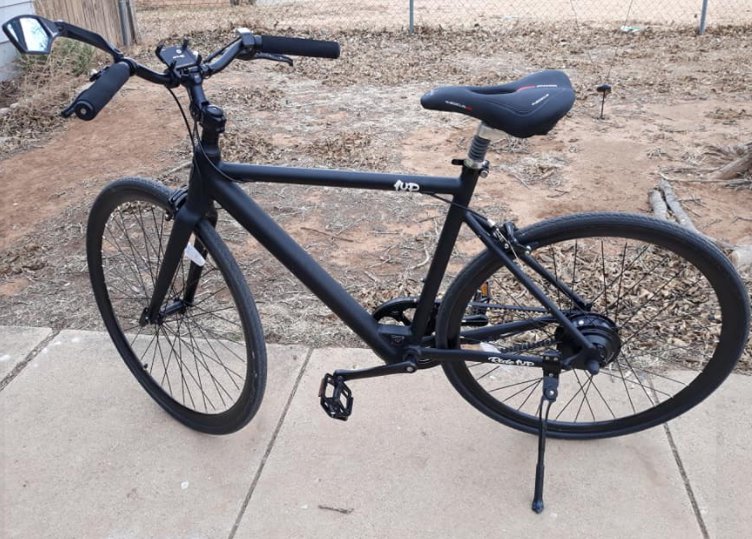 Name/Nickname: Lori

We ordered an ebike last year for my husband and he's been beyond pleased with it. I ordered one for me last week from the open box site and received it within a week. The box was heavily damaged so I took pictures and brought it to a bike shop. They found the rear derailleur was damaged and had to be replaced. I contacted the Ride1up customer service and they refunded me the cost of the part and labor. The bike is fun to ride and I couldn't be happier with it. They are a great company to deal with. Would recommend them to anyone.
Name/Nickname: Sherry

Searched several ebikes before making the purchase.Found the R1Up and decided it was the best value for money.Bought it for my 50th birthday and have been in love ever since!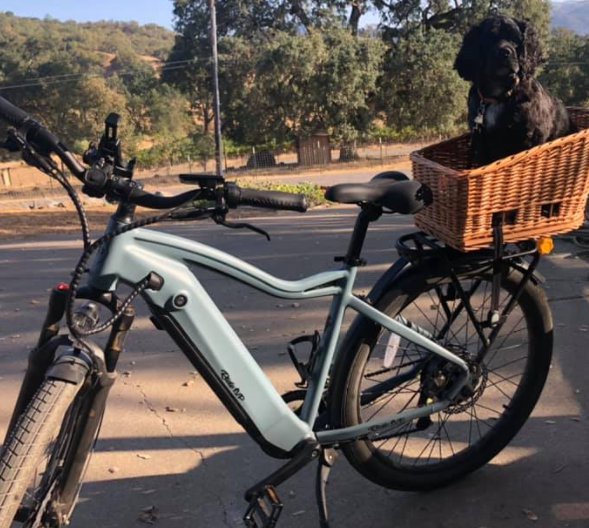 Name/Nickname: Sean

Totally impressed. Bike is gorgeous, solid, well-built, easily assembled. The one problem we had was dealt with head-spinningly fast. Support was very quick to respond and the responses were immediately on-target and useful. I would recommend in a heartbeat.
Name/Nickname: Molly

My husband and I have 2 Ride 1 Up 500s, one step through for me and a MTB for him. We are campers and have loved using the bikes as transport around the campsites as well as the many trail rides at many of the parks and places we visit. Our black lab also loves to run the trails with us. Quick trips to the store are much more fun on the bike then the truck and the pannier bags allow a large haul. My husbands bike came with the spoke issue, our local REI made the repair and Ride 1 Up reimbursement us and was great about helping us. Both bikes were checked out by REI to include some adjustments and test ride. The test ride most of gone well as they reported loving the bikes and would not charge us for looking at eather bike. My husband has over 1000 trouble free miles and I have just loved mine. The Step through is key for me as I am 5 foot 3 and needed to be able to step off the seat to the ground easily and it works great. My husband and I have had the opportunity to ride other brands and we are very happy we went with the 500. We (he really) has ridden the bike hard and have only returned home with smiles and no complaints. I recomend Ride 1 Up and at this point can't understand needing more motor or battery we can't seem to kill the battery or want any faster or quicker operation. A great Bike.Oh, when crossing at a light, how cool is it to zoom through the intersection with the throttle and not powering across in a made frenzy. Molly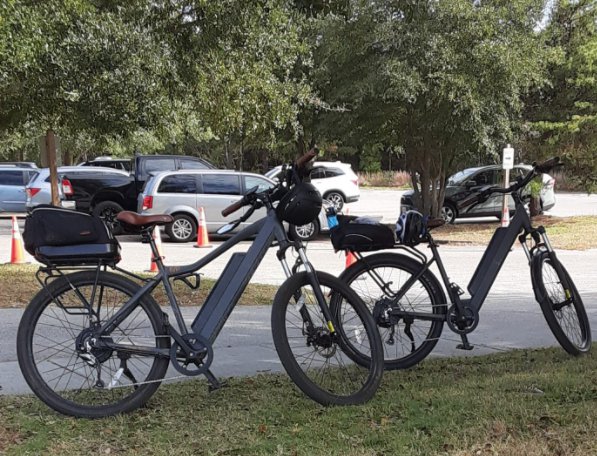 Name/Nickname: Alex

I love the core five! I've had it for a couple of weeks now and it's been fantastic. Their customer service is also top-notch!!!
Name/Nickname: John

We looked at several different bikes and settled on the Ride1Up mainly because it is assembled in America. We got the bikes in June and LOVE them. The bikes were easy to assemble and only minor adjustments were necessary after putting them together. We ride all over Colorado and have had zero problems. We took the bikes to South Padre, Texas and rode the beach for several miles. I highly recommend Ride1Up. Absolutely excellent quality and ride.
Name/Nickname: Brian

I did a lot of research and tried several types of e-bikes before this purchase. The 500 series bike from Ride1 UP is the perfect fit for my needs. You can't beat the quality and level of components for the price. The support from Ride1 UP has been awesome. I had had one minor issue during shipping and Ride1 UP resolved it right away. This bike lets me cruise down the road at 30 mph and play in the desert on single and double tracks… all in the same ride. I love this bike!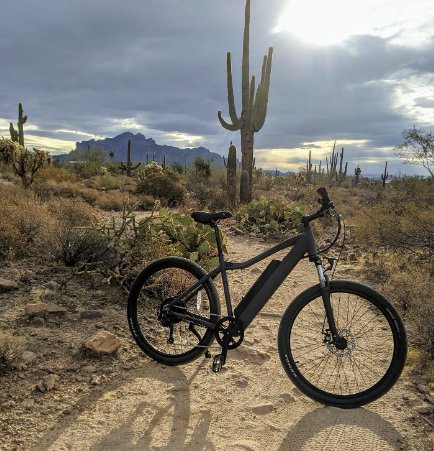 ---
Ride1UP Coupon Codes & Deals:
CLICK ➤ Ride1Up Deals & Sales (check latest)
CLICK ➤ Upto $500.00 Ebikes Savings (compared to the competitors prices)
➤ $40.00 OFF COUPONON CODE (Click button below)
---
Post your review about Ride1UP electric bikes in comment section below or send to us via contact form.