Looking for Appelboom Reviews? There you can find the latest customers opinions around Appelboom pens, leather goods, accessories and other products.

Name/Nickname: Joel

Appelboom's service is fantastic. I am very pleased with the product I ordered from them and recommend them to any fountain pen enthusiast.
Name/Nickname: Swarnodeep

Very happy with my recent purchases from Appelboom. Very professional service and swift delivery times.
Name/Nickname: Willemijn

Thanks to Appelboom's Free Fountain pen. I'm so happy with it! They are very generous and kind people. And they have a great collection of pens and stationery related items in their (web)shop ♡
Name/Nickname: Colin

I ordered my first fountain pen from Appelboom, along with accessories. I was hesitant at first as I was spending a fair bit of money and the supplier was from another country. However, thankfully, Appelboom have been wonderful to deal with and the goods arrived safely, well presented and with clarity around the delivery times.

Received my pen today and I am very happy with my purchase choice 🙂 Thank you for having this wonderful service!

Kind regards,
Name/Nickname: Alvaro

Great store. I have buyed a pen Kaweco All Sport Explorer and it was a very nice experience. Very professional.
Name/Nickname: Candice

What a fantastic shop. All the items were beautifully wrapped and they arrived here in NZ in 3 days!! What more can you ask for? Thank you very much Joost and your wonderful team. The Visconti pen holder is fabulous.
Name/Nickname: Larry

Joost has always gone out of his way to help me get the answers I need when purchasing a pen. Great fantastic customer service.
Name/Nickname: Paulo

Great communication. They have a really good customer service. Nice discounts and very fast shipping. I'll be buying from them again soon.
Name/Nickname: Patricia

What a delight to receive my package in Singapore – every item is individually wrapped and the best part? The gift wrap colors actually match the items! Wow!
Name/Nickname: Kevin

This is my first transaction with Appleboom, and the experience was very positive.

The on-line shop at Appelboom is attractive and very easy to navigate. I found the item I was looking for very quickly. The pricing at Appelboom is in my experience in general very competitive. The product information is helpful, and for selected products, the video reviews are very informative when it is not possible to view the product in person. I am pleased to see Appelboom supporting multiple on-line reviewers, for example, over YouTube channels. I not only appreciate the independence of third-party reviewers (who are honest about disclosing the source of the products they are reviewing), but I think it allows me to see a wider variety of product reviews than are possible only from in-house Appelboom video reviews.

My purchase was a discontinued, special edition writing instrument at a very attractive close-out price, and the shipping and handling charges are comparable to what some other sellers are charging. The difference with Appleboom is that my pen arrived to me on the eastern coast of the USA within only a few days, and it was packed for shipping very well inside of a sturdy green Appelboom box.

The entire purchase process was comfortable, fast, and at a competitive price. I am not sure what more I can ask for from a seller.

Thank you Appleboom Pennen, and I look forward to more purchases from you going forward!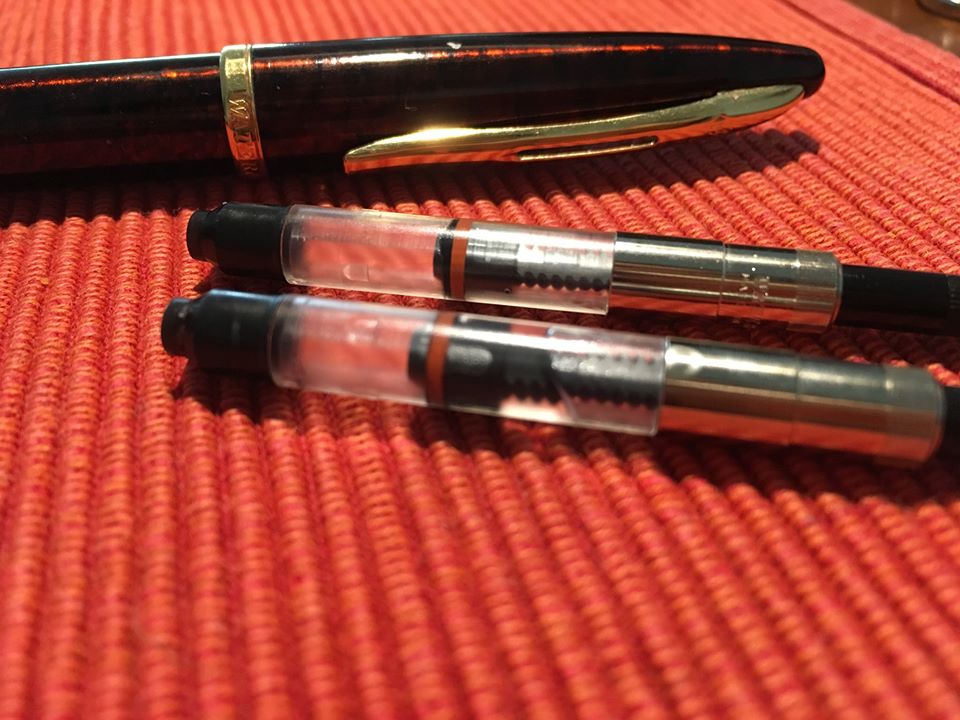 Name/Nickname: Gaby

I have purchased at Appelboom several times. Excellent customer service, fast shipping, attention to detail ,Joost Appelboom and all the crew exceed any expectations! A very very happy and loyal customer here.
Name/Nickname: Chun

Ordered a pen and it was delivered very quickly within a few days. It was wrapped in color matching wrapping paper. It also came with a personally signed thank-you note and chocolate!
Communication via email was prompt. I am very impressed with the service rendered. Thank you!
CLICK ➤ Upto 50% off Outlet Sales | Appelboom.com
➤ 10% off Appelboom.com Coupon Code (CLICK BUTTON BELOW):
Post your Appelboom reviews and opinions in comment section below.