Looking for

Ecolour Paint Reviews? There you can find the latest customers opinions around Ecolour Paint products, prices, support.
Ecolour Paint sells unique, eco-friendly paint. These Australian made products are 100% non-toxic, better for people's health and the environment. Is Ecolour the best zero VOCs water-based paint? Check the reviews below and decide is it worth buying Ecolour Paint.
Name/Nickname: Michael

Love ecolour, entire house painted non-toxic inside and out. Easy to use and easy to live with. Enough toxic load in the environment, at least can breath easy in my own house.
Name/Nickname: Craig

We recently used ecolour in our renovation – ceiling white, satin on

the walls in white on white and enamel on the trims in vivid white – the paint looks great – my husband put it on very thick and we only needed two coats. I am usually unable to be around paint but I was able to paint for over 8 hours one day and didn't even get a headache. We will be ordering more for our kids rooms.
Name/Nickname: Minnie

Excellent colour and quality and so happy that it is toxic free
Name/Nickname: Sue

So far, so good… Kids are ecstatic with their coloured rooms. I'm thrilled with a healthier and more environmentally friendly paint with zero VOC's (though would still feel happier if we were allowed to know the ingredients list as I'm sure there has to be some not so great stuff in there!). And painter very happy with the application of the paint. Thanks ecolour!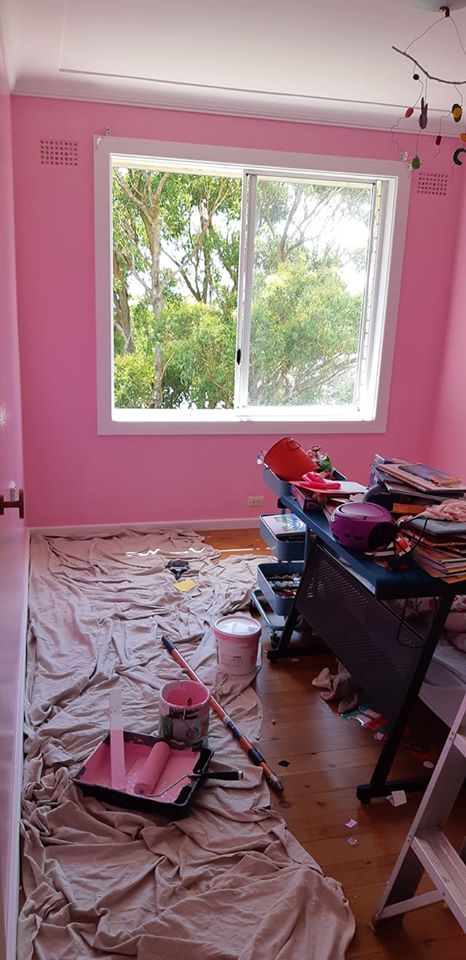 Name/Nickname: Kim

No fuss and easy ordering. Prompt delivery and we're really happy with the colour we picked.
Name/Nickname: Kirsten

My office has recently been painted with this paint. We moved into the office just days post painting and there is no smell of paint at all! It's amazing actually. Having been involved in many office moves and refurbishments where I had to work from home post painting, I had concerns I would experience the same. However, ecolour has proved to be an excellent choice and stand true to their marketing; no smell, no headaches, no nausea. I can work in the office without concern for my health. Thanks ecolour!
Name/Nickname: Tracey

⭐️ I love these eco paints and recently painted my sunroom in Antique White. It's great to be able to use the room straight away without any awful smell that the conventional paints have when they gas off for weeks.
Name/Nickname: Jane

Excellent service from beginning to end. Easy to choose a colour as you can select from any range and their online calculator was very helpful when working out the quantity required. Paint covers very well and there is no smell whilst you're painting or afterwards. Would definitely use them again and recommend them to anyone looking for a quality enviro friendly product.
Name/Nickname: Judi

Great coverage, beautiful texture, minimal smell. And we can sleep in a freshly painted room! Also have been able to have the kids around while we paint…no harm
Exquisite paints and excellent customer service. We're still in the process of renovating our 1963 caravan with Ecolour products and will send some pics of the completed project. We're very happy to have found this range and to be using it in our tiny home!
CLICK ➤ Upto 45% off Non Toxic Paint Discount – Buy More Litres and Save (Discount applied automatically)
CLICK ➤ Free Shipping Ecolour Coupon – AU over $100 (Applied automatically at checkout)
Post your Ecolour Paint reviews and opinions in comment section below.