P

leas read FAF Automotive

reviews before you make a purchase. There you can find the latest customer'

s opinions around FAF Auto car parts and accessories.
---
FAF Automotive Reviews:
Name/Nickname: Jesse

The absolute best company I've ever had the pleasure of dealing with. As a company owner it is important to me that any parts ordered are supplied as cheaply and as quickly as humanly possible. These guys took it upon themselves to go above and beyond to guarantee that happened. Could not be happier. 10/10 in every single aspect.
Name/Nickname: Joshua

Excellent communication and quick delivery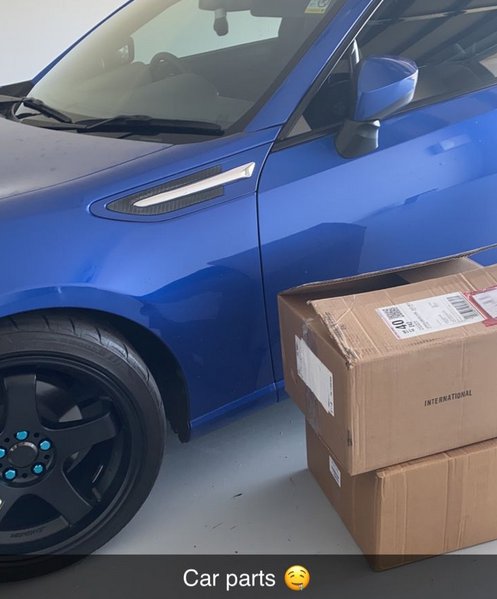 Name/Nickname: Nathan

Always friendly customer service.
Professional and knowledgeable.
Great variety's.
Thanks again for the professional service!
Will be ordering in the future from you guys.
Name/Nickname: Garry

It's a absolutely fantastic product and my car is running a lot better since fitting.
Name/Nickname: Dario

I ordered a Garret turbo, 6 boost Manifold and a Turbo smart product from FAF Automotive. It was an amazing experience from start to finish. The customer service was second to none, the products came fast and they were high quality. I highly recommend

FAF Automotive

.
Name/Nickname: David

Excellent service and quick delivery! I will definitely be ordering other mods for my car from them.
Name/Nickname: Steven

So glad I found use online use have been a big help thank you so much and will be buying heaps more parts, great service and received item always earlier then expected
Name/Nickname: Timothy

Great quick delivery I am very happy with the shopping experience and would highly recommend to any automotive enthusiast.
Name/Nickname: Hayden

After I made the mistake of ordering an incorrect product they were quick and happy to help me as we fixed the issue, thanks to the

FAF team

definitely the best customer service I've had in a while that's for sure. Very quick to respond as well.
Name/Nickname: Brock

A very helpful sales team, reasonable pricing
quality products and on time delivery. I will but again, highly recommended.
Name/Nickname: Stephanie

The team at FAF Automotive go over and above to help their customers. I ordered a HPD intercooler and a safari snorkel for my hubby's Ford Ranger and they arrived within 3 days.

Hubby is stoked and we will definitely be purchasing again!
Name/Nickname: Mark

Fits good motor is running cool but would be better if they had a fan shroud to fit.
Name/Nickname: Blazel

Best to deal with start to finsh. ordered link G4X plug and play don't even think it was listed on website but they were able to help create custom order So i could finance some pay the rest to that service is above and beyond.

Thanks had a FAFN mean as experience!!!
Name/Nickname: Sam

Team was more than happy to provide for my needs, any questions were promptly answered which was great.

I feel like a valued customer

Thanks FAF
---
FAF Automotive Discount Code & Deals:
---
Post your review about FAF Automotive products in comment section below or send via contact form to us.