Please read Keystone Hardware Wallet reviews before you make a purchase of Keystone Pro, Essential or Ultimate device for Bitcoin, Ethereum, USDT, BCH, XRP, Tron, LTC, Dash, Polkadot. There you can find the latest and legit customer's opinions around Keyst.One products.
---
Keystone Hardware Wallet Reviews:
---
Name/Nickname: Julien

User friendly, easy to use and secure hardware wallet. the product is also nice, looks like a little smartphone. i use it everyday to save my crypto and check for my crypto balance
Name/Nickname: Derek

I have the old Cobo, excellent premium product (in my opinion just as secure as ledger but by far better build quality). After the rebrand I chose to get the Keystone, as you know they are giving 50% off for ex Cobo customers. The new wallet it the same good as old 🙂
Name/Nickname: Mahmud

The best hardware wallet. Easy to use and reliable.
Name/Nickname: Josh

I've used Cobo in the past with multisig. Now I am using Keystone and it's also good, especially for multisig.
Name/Nickname: Bobo

Keystone is awesome. The QR code signing is AWESOME albeit finicky with multisig. It's a very close second to ColdCard, and I've tried just about every major hadrdware wallet.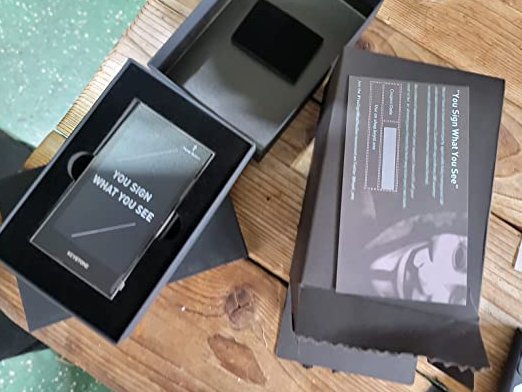 Name/Nickname: Danimar

A great wallet, so convenient and easy to use.
Name/Nickname: Sasha

Quite a functional and practical wallet, it significantly changes the crypto world and savings, storage of funds.
Name/Nickname: Alex

Excellent features of the hardware wallet, will appeal to all those who understand this topic. I like Cobo for very user-friendly interface.
Name/Nickname: Denis

I have the original version (Cobo vault) and love it. I actually just found out about the change in the company from Cobo to the Keystone. I just reached out to them for my discount and to ask some questions. I'm excited about the polygon integration!
Name/Nickname: Annonymous94

I use it exclusively as a hardware wallet now. No issues what so ever.

The QR Codes make it easy to use. The app is simple. I did the Bitcoin only firmware upgrade since it's the only coin I buy. That was also easy.

No complaints at all.
Name/Nickname: Adrian

Great crypto wallet. Easy to setup and use. I like it, although the screen has one or two dead pixles.
Name/Nickname: Zach

Keystone is my favourite hardware wallet. Budget friendly, easy to use and with a lot of features.
Name/Nickname: Jankis

Keystone is run by the team that made the Cobo Vault. Cobo discontinued their hardware wallet and the team left and formed Keystone. I had Cobo Vaults and they are a great wallet, especially in a multisig setup. Keystone is just as good. They are made/shipped from China, but you can also get them from authorized resellers. I bought mine from Amazon and I am pleased 🙂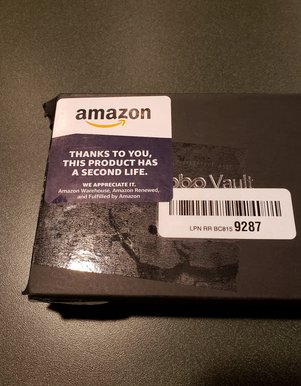 ---
Keystone Hardware Wallet Deals & Sales:
---
---
---
Resources:
---
---
---
---
Post your review about Keystone Hardware Wallet Pro, Essential and Ultimate in comment section below or send to us via contact form.