Pleas write our Kyberlight

review, before you make a purchase. There you can find the latest customer'

s opinions around Kyberlight Custom Sabers.
Name/Nickname: Mike

Love my new Sabers! Kyberlight.com went above and beyond! Awesome easily customizable sabers. Freaky fast delivery!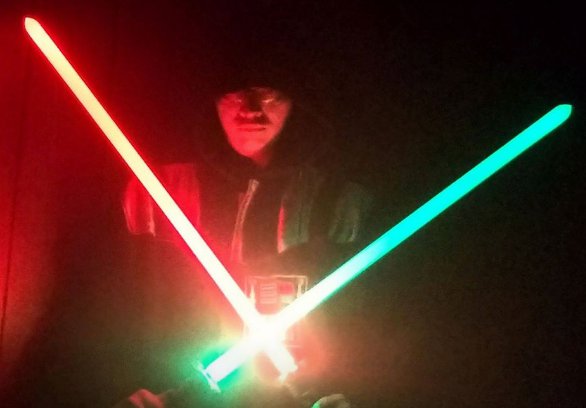 Name/Nickname: Dylan

So I got a Kyber lightsaber for Christmas yesterday (Christmas eve) I am a super frigging star wars nerd like no one ever was! My brother got one to and we immediately started dueling with them! They withstood every blow and the colors and sounds made me feel like I was in a actual star wars movie duel I am 21 years old and it made me feel like I was 8 again! I will definitely be buying more pieces for my Kyber light. I wish you guys had more tho because I got the master kit for Christmas with like every piece! I like the new ones you released but you need more!!!! Thanks for making such an amazing collectible/ adult toy 😉
Name/Nickname: Jarred

My Kyberlight saber arrived today!!! It's so awesome!!!!!! Thank you Kyberlight, I love it!
I never expected to win one, I am so grateful!
Kyberlight is the coolest
Name/Nickname: Ben


Got mine and my daughter's saber today!!

They are absolutely Amazing. Quality is outstanding!

Enjoy the fact we can swap to different colours and attachments

Shipping to the UK no problems.
Name/Nickname: Lukiel

I would not call Kyber light the greatest saber. But for the money it is a great deal. I researched for months and finally decided on Kyberlight. Very happy with mine.
Name/Nickname: Cassper

These are the best! My family owns several of them and they've out preformed ultrasabers, saber forge and Vader vault. None of our blades have ever broken and the customization is amazing!
Name/Nickname: Soul79

I am in need of one to add to my collection of starwars collectables!
Name/Nickname: John

It's here. So worth it to. If your shopping for a quality saber at a great price, look no further, kyberlight is the best.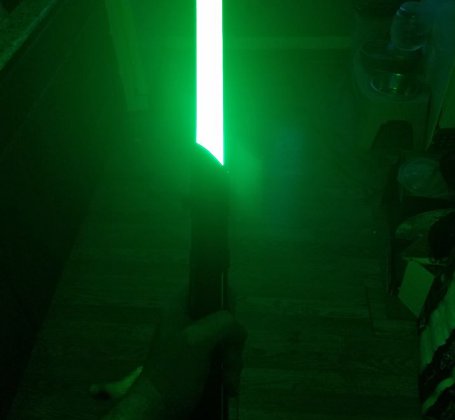 Name/Nickname: Gregor

I was one of the first to buy one of these after the Kickstarter and was so happy with it I got another and the hilt connector to make my double blade. Kyber l. service replaced one broken blade and a cracked tip free no questions. One battery is due to be replaced as all rechargeable ones do but everything has survived daily practice by me being pretty rough and dropping it many times and sparring.
CLICK ➤ Check latest Kyberlight Deals & Sales
CLICK ➤ Free US shipping over $300, Worldwide over $350 (No coupon needed)
Post your review about Kyberlight lightsabers

in comment section below.