Looking for Pure TheraPro Rx reviews? There you can find the latest customers opinions about PureThera.com store supplements: d3, vegan d3 + k2, methyl b complete, glutathion gold, saccharomyces boulardii, b12 and more!
---
Pure TheraPro Rx Reviews:
---
Name/Nickname: Karen

I love all of my products from Pure TheraPro Rx they always come right to my door and are of the highest quality.
Name/Nickname: Jo-Ann

I like the fact that there are no additives in their products. Also we are using the Vitamin D3 with K2 to resolve my husband's aortic valve calcification. We will know at the next echocardiogram whether his condition has improved, advanced, or stayed the same. Time will tell.
Name/Nickname: Joann

I love Pure Therapeutics. They offer top-of-the-line supplements: supplements which are readily absorbed into the body (for example D3 and K2 are needed in tandem to benefit your bones). Previously, I threw lots of money down the drain on supplements which my body did not fully utilize.
Name/Nickname: Donna

DIM 3 is my hot flash savior during menopause. I also like the D3 + K2 and the Methyl B Complete … all keep me going.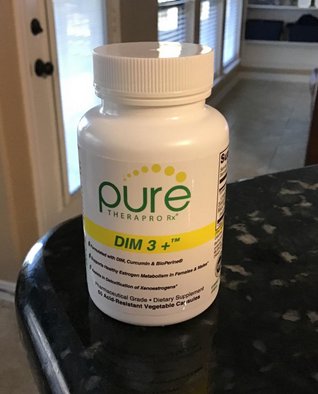 Name/Nickname: Maria

Their liquid vit D+K and B12 and magnesium capsules did WONDERS for my mental health and overall well being! As a women in her mid-30s I was experiencing more mood swings and depressive episodes, esp bc of Covid. I started supplementing just this winter and within a few days I noticed a HUGE difference in my emotional stability, mood, and energy! Life became joyful and vibrant again. Such an amazing line of products and so unique in how high grade their ingredients are. I just love this company!!
Name/Nickname: Steve

Pure TheraPro have the very best supplements !!!!!
Name/Nickname: Gayle

It works fast, my Vit D was at a 10 on my lab report and I could hardly function and now I am feeling much better after about 3 months.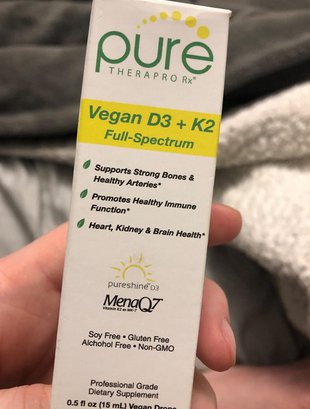 Name/Nickname: Kat

Love the powder prebiotic, it's the first one after trying many, that has actually worked for me. I have IBS. It works wonders and what a life change along with natural bowel movements. I will reorder this.
Name/Nickname: Marcella

One on my favourite preboiotics is made by PureThera. I have been fighting Diverticulosis and IBS-D for several years now. My friend recommended Pure Probiotic and since I have been taking it, my stomach is like a new one!
Name/Nickname: Sasha

Saccharomyces 10b is my life saver! Works well for leaky gut and IBS..I no longer have constant nausea. I will purchase this product again…Other probiotics have not
Name/Nickname: Rochel

Easy to take, no taste, concentrated so you need one drop for 1000 units.

Rechecked my vitamin D level after a month of taking this. Went from 24 to 38! Very happy
Name/Nickname: Lisa

Loved it! I like that you can control how much of the vitamin to take because some ppl may not need 5,000 IUs. Each drop is 1,000 so you have a say in how much you're taking.
Name/Nickname: John

Great product! The capsules are small so you can take several throughout the day. So far, my hyper-reactive system is tolerating this product nicely so I like it!
Name/Nickname: Jase

I am 60 y old. Since I have been on this Methyl B Complete, my memory has gotten better and I have so much more energy! I feel like I am 30 again!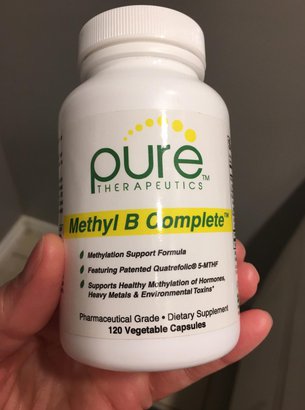 Name/Nickname: Lawrence

Wow! Feels like I have my brain back. I take a tab every 12 hours. Seems to clear up my mind and has brought back a lot of memories and allows me to even return to my studies.
Name/Nickname: Brett

I have the MTHFR mutation and B complete supplement really helps. I am sensitive to methyl donors so 1/2 capsule is enough for me. I feel increased energy, calm, and an overall brighter mood and better functioning.
---
Pure TheraPro Rx Coupon Code & Deals:
---
CLICK ➤ PureThera Deals & Sales (Check latest)
---
CLICK ➤ 10% Supplements Subscription Discount (Discount is applied automatically at checkout!)
---
Post your review about Pure TheraPro Rx supplements in comment section below or send to us via contact form.
---