Welcome to the age of women taking control of their health with just one capsule. Routine Probiotics may be the product for you if you want a probiotic supplement that works hard so you don't have to.
Combining ancient therapies and current science, this all-in-one pill contains potent probiotics. The claim is that these probiotics work to balance your microbiome, reduce bloating, and keep you feeling your best throughout the day. In this post, we'll review Routine Probiotics to find out if it should be a part of your self-care routine.
So grab a glass of water and let's get started examining if it's indeed worth your money!
What is the Routine Probiotics?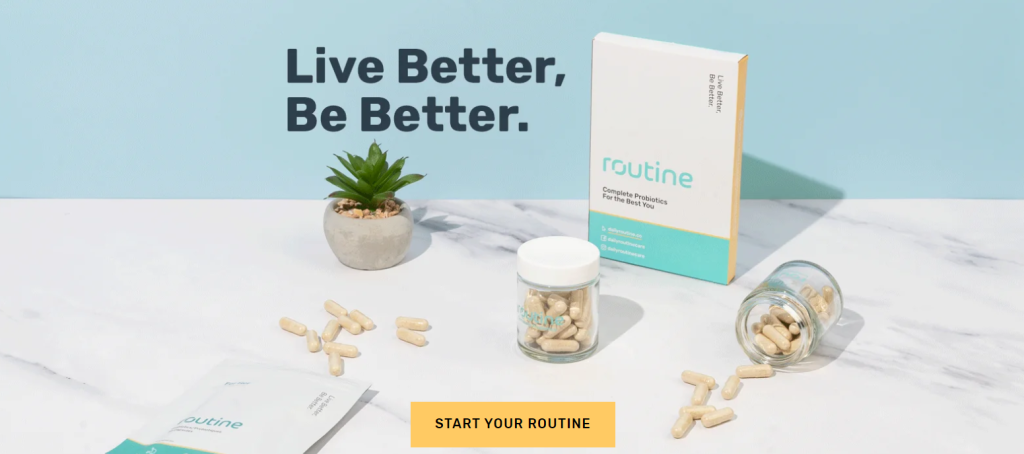 Routine Probiotics is a specialized nutritional supplement designed with women's unique health needs in mind. This carefully formulated blend of probiotics aims to promote and maintain overall wellness. By targeting specific areas of concern, Routine Probiotics aims to support digestive health, boost immune function, and enhance vaginal balance.
By maintaining a healthy gut microbiome, these probiotics aid in optimizing digestion and reducing uncomfortable bloating or irregularity. Additionally, Routine Probiotics works towards strengthening the immune system, helping you ward off common illnesses and infections.
For instance, this supplement focuses on enhancing vaginal health by restoring and maintaining a balanced pH level. It aids in preventing common vaginal issues like yeast infections and bacterial vaginosis that can cause discomfort and disrupt daily routines.
With its precisely selected strains, Routine Probiotics offers a convenient solution for women to prioritize their well-being. It comes in easy-to-swallow capsules that are suitable for busy lifestyles.
Each capsule is packed with healthy nutrients that work together to support your gut and overall wellness.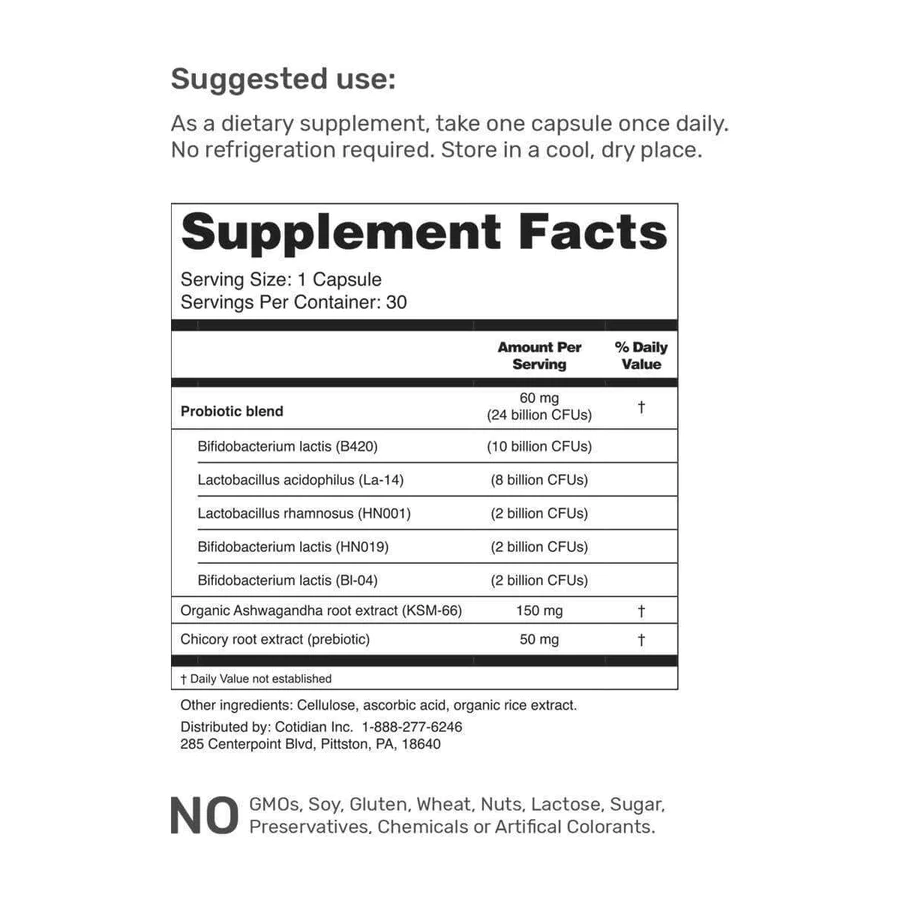 When you take the Routine Probiotics, you're giving your body a boost of beneficial bacteria, as well as the added benefits of organic ashwagandha root extract and chicory root extract. It's a winning mix that benefits your gut health, helps you handle stress, and promotes overall wellness.
Probiotics Blend
The Routine Probiotics is backed by science and carefully formulated with beneficial bacteria, also known as probiotics. These have been selected to support your gut, vaginal, and immune health.
The Bifidobacterium lactis HN019 promotes healthy gut flora. This implies improved digestion, less bloating, and an overall happier stomach. It's like having your own gut superhero on your side!
Routine Probiotics' Lactobacillus rhamnosus HN001 and Lactobacillus acidophilus LA-14 are proven to promote a healthy vaginal environment. This helps prevent discomfort and supports your body's natural defenses against unwanted disorders by preserving the delicate balance down below.
Routine Probiotics also helps improve your immune system by stocking your stomach with Bifidobacterium lactis Bl-04, making you more tolerant to daily difficulties.
The science behind Routine Probiotics is all about harnessing the power of beneficial bacteria to boost your gut, vaginal, and immune system health. It's a method to pamper and care for your body while also feeling your best every day.
Natural Ingredients
What about the other ingredients? If you haven't heard about organic ashwagandha root extract and chicory root extract, these are powerful botanicals that gaining popularity due to their numerous health benefits.
Organic ashwagandha root extract is derived from the Withania somnifera plant, a popular herb in Ayurvedic medicine due to its various health benefits. One of its key properties is its adaptogenic characteristics. Adaptogens are natural substances that help the body adapt to stressors by supporting the normal functioning of the adrenal glands. Put simply, ashwagandha root extract relaxes the body and aids with stress management. Together with the probiotics, this component improves overall well-being, allowing you to stay focused and robust.
Chicory root extract, meanwhile, is a popular ingredient known for its abundance of prebiotic fiber. Prebiotics are non-digestible carbohydrates that serve as food for the beneficial bacteria in our gut. This extract, derived from the roots of the chicory plant, is particularly rich in a type of prebiotic fiber called inulin.
Inulin functions as a soluble dietary fiber that passes through our digestive system intact until it reaches the colon. Once there, it becomes an excellent source of nutrition for our probiotic bacteria, such as bifidobacteria and lactobacilli. These friendly microbes flourish when fed with inulin, leading to improved gut health and overall well-being.
Apart from its impact on gut health, chicory root extract offers other potential benefits. Studies have suggested that it may help support stable blood sugar levels and enhance calcium absorption, promoting bone health. Additionally, its high concentration of antioxidants could contribute to reducing inflammation and promoting a healthy immune system.
So, when you combine organic ashwagandha root extract for stress relief with chicory root extract as a prebiotic, you get a well-rounded supplement that cares for both your mind and your gut.
These ingredients boost the probiotics in the supplement, increasing their strength and providing additional benefits.
What are the Side Effects of Taking the Routine Probiotics?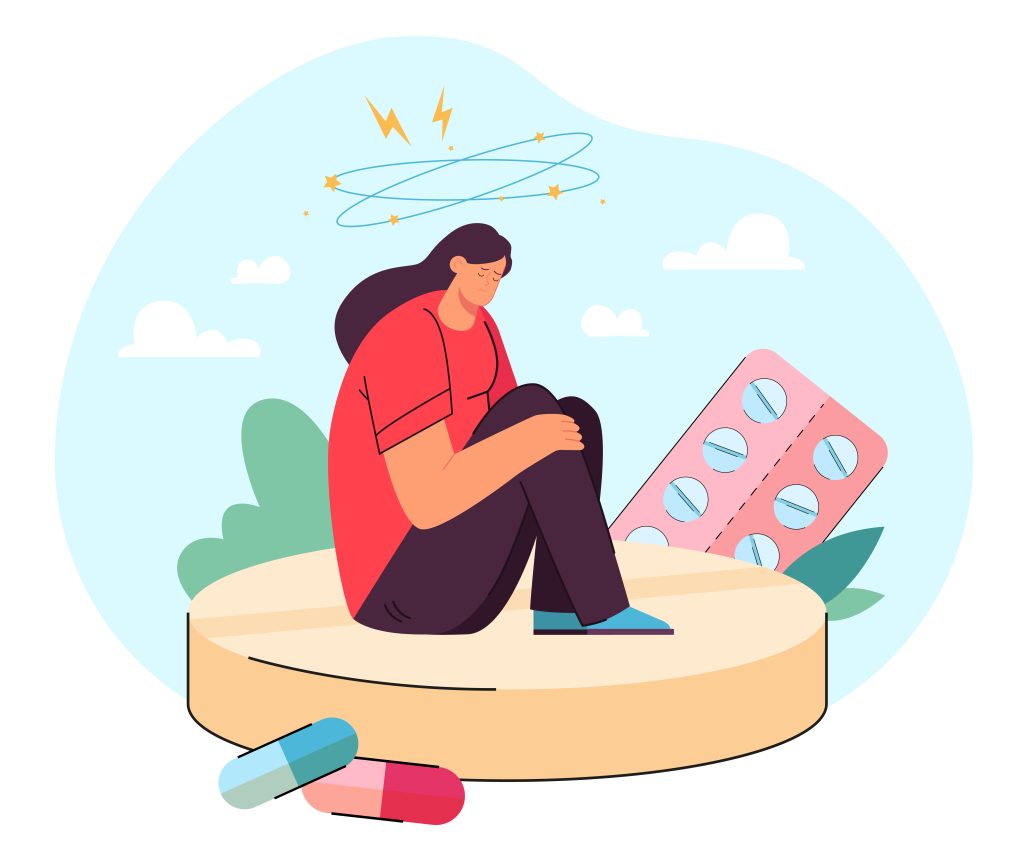 In terms of side effects, most people tolerate Routine Probiotics well. There are, however, a few things to keep in mind:
In most cases, using the supplement will not result in any harmful side effects. During the early transition period, however, some persons may have minor digestive anomalies such as gas, bloating, or mild stomach discomfort. These symptoms are usually temporary and will disappear as your body adjusts to the supplement.
Individuals with weakened immune systems or serious underlying health issues should consult their doctor before starting any new supplement. This ensures that the supplement is appropriate for their specific situation.
To minimize complications, it is vital to follow the recommended dosage and not exceed it. Excessive probiotic use may disrupt the microbial balance in your stomach, resulting in digestive issues.
If you have any concerns or encounter chronic or severe adverse effects while taking Routine Probiotics, you should always talk with your healthcare provider. They can give you specialized counseling based on your individual health needs.
Remember that everyone's body is unique, and what works for one person may not work for another. It's crucial to pay attention to how your body reacts and, if required, seek professional care.
What do Users Say about the Routine Probiotics?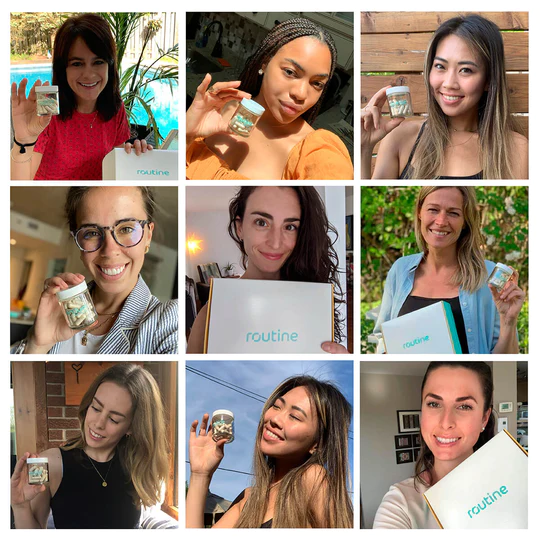 Users have largely praised Routine Probiotics. Commonly cited benefits include increased digestion, intestinal health, stress management, and a general sense of well-being. However, keep in mind that everyone's body is different, so results may vary.
Improved Digestion: Many consumers have noticed improved digestion after using Routine Probiotics. They note less bloating and discomfort, as well as greater regularity.
Enhanced Gut Health: The digestive health of users has improved. They claim to have a more balanced gut microbiome and fewer digestive issues in general.
Stress Management: Customers enjoy the supplement's organic ashwagandha root extract. They report feeling calmer and more in control of their stress after using Routine Probiotics.
Overall Well-being: Routine Probiotics users experienced an overall sense of well-being after including it in their daily routine. They describe feeling more energized, balanced, and generally healthier.
Minimal Side Effects: Many consumers have claimed that Routine Probiotics have little to no unwanted effects. They like how gentle the supplement is and how nicely it works with their bodies.
Price Consideration: The price of Routine Probiotics, according to several users, is reasonable when compared to other similar products on the market. They believe it offers good value for the quality of the ingredients and the extra benefits.
Individual Results May Vary: Individual outcomes may vary. Some customers claim that they did not notice any notable changes or benefits from using the supplement. It's critical to give it a fair shot and pay attention to how your body reacts.
How to Avail the Routine Probiotics?
You now have a complete understanding of the advantages, side effects, and user feedback of Routine Probiotics. You should now know the cost of the supplement. I can, however, provide you with a precise price.
The website offers starter kits as well as refills. If you're a first-time customer, you should get the starter kit before ordering refills for your supply of Routine Probiotics. A one-month starter kit includes 30 Routine Probiotics capsules, a compostable pouch containing the capsules, and a reusable glass jar for storing the capsules. All of the contents of a Routine Probiotics starter kit are stored in a recyclable box.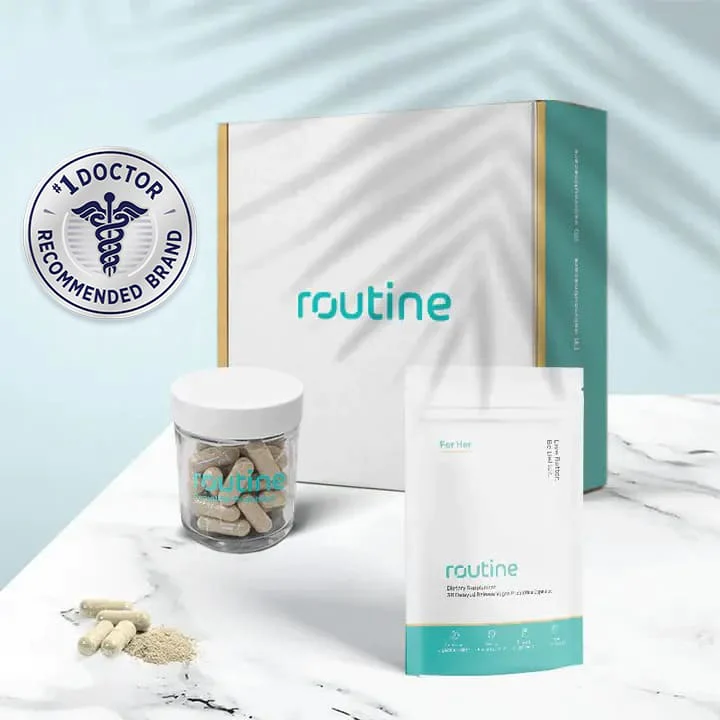 Furthermore, the website offers three starter kits: one-month, two-month, and three-month quantities of pills. The one-month starter kit costs $39.95. Meanwhile, the two-month starter kit at $59.95 offers 25% monthly savings. Finally, the three-month starter kit is only $79.95, which has the best value at 33% monthly savings.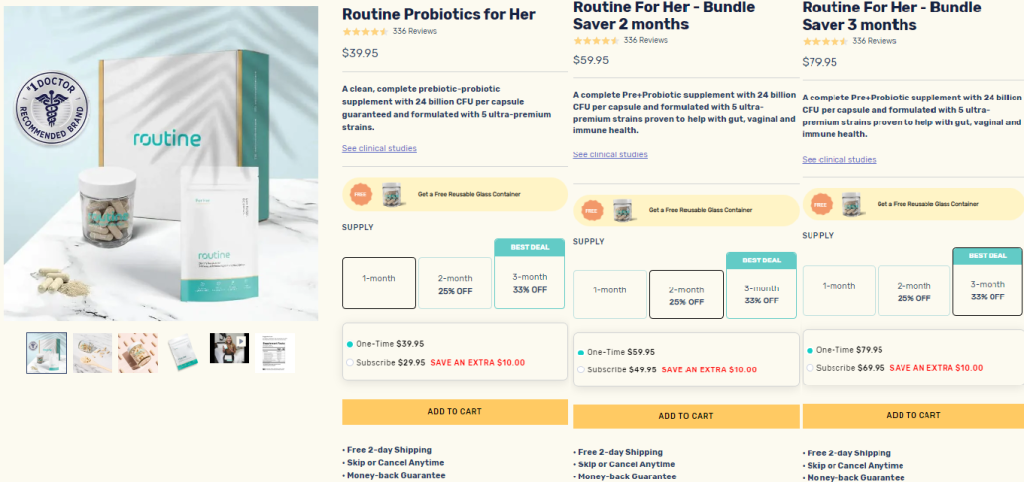 Meanwhile, refill orders no longer come with the reusable glass jar. However, you may expect the capsules to arrive at your door in a compostable pouch.
If you ever need to replenish your supply of Routine Probiotics, the website has four refill options: one-month, two-month, three-month, and six-month supply. A one-month supply costs $39.95, a two-month supply costs $59.95, and a three-month supply costs $79.95. You will save 45% on a monthly basis if you get the six-month supply for only $129.95.

Return and Refund Policy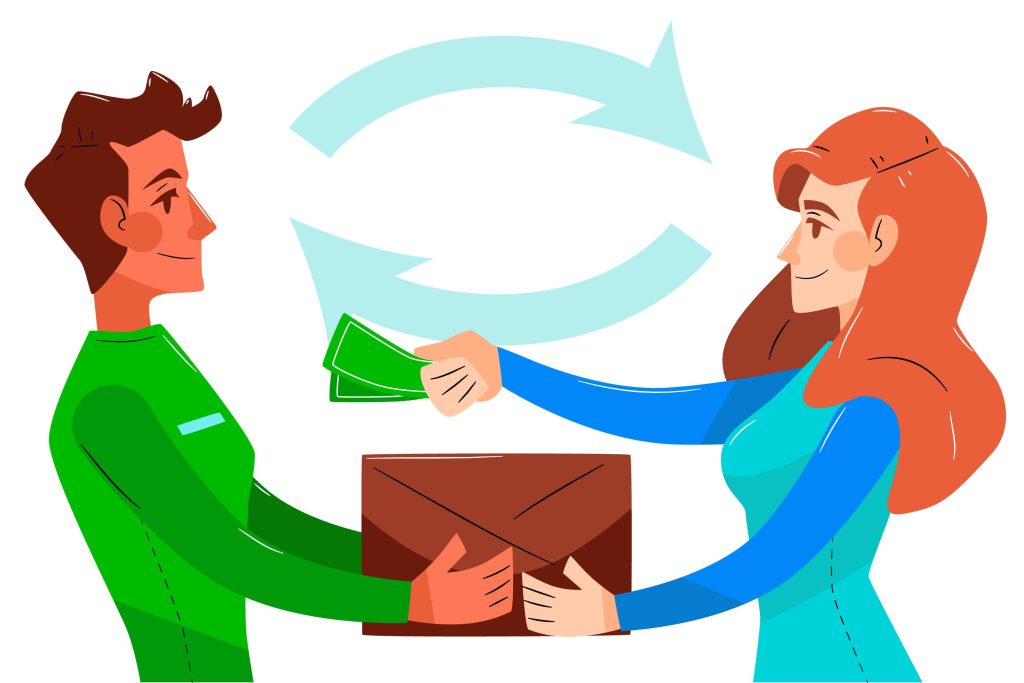 Routine Probiotics has a 30-day satisfaction guarantee return policy, which means you can claim a refund up to 30 days after you receive your order. It is only valid on your first purchase and cannot exceed the cost of a 30-day supply of products, which is $39.95.
When a satisfaction policy claim is approved, the company will quickly refund your original payment method. Please bear in mind that your bank or credit card company may need some time to process and post your refund.
You may also cancel your subscription at any time. Simply log into your account and cancel before the company processes your next renewal. Otherwise, the company will be unable to cancel the order or give a refund.
You should contact customer service right once if any of your orders contain defective, damaged, or wrongly delivered items. The company will provide return and exchange instructions to affected clients so that they can make things right.
Is Routine Probiotics Worth Buying ?
It's easy to see why Routine Probiotics is popular among users. The supplement provides them with a variety of health benefits, including improved digestion, better vaginal health, and greater energy levels. It also helps to improve immunity due to the wide variety of probiotic strains present in the capsules. In addition, the numerous customer evaluations show that the majority of them had a great experience with the product, suggesting its effectiveness and quality. Therefore, taking the supplement to promote women's health is both safe and useful.
By now, you've probably made up your mind about whether or not to try this supplement. Finally, each person's particular circumstances, such as health concerns, diet, and lifestyle, can influence their decision to take probiotics. Before introducing Routine Probiotics into your regular regimen, we recommend that you consult with a healthcare provider.
Nonetheless, you should begin your new healthy lifestyle by including this supplement in your daily regimen! By incorporating Routine Probiotics into your daily routine, you can take proactive steps towards achieving optimal health and vitality.
---
Daily Routine Probiotics Discount Code & Deals:
---
CLICK ➤ 25% off Routine Probiotics For Her 2-Month Supply Bundle Pack Discount (Save an extra $10 when you subscribe!)
---
CLICK ➤ 33% off Routine Probiotics For Her 3-Month Supply Bundle Pack Discount (Save an extra $10 when you subscribe!)
---
Post your review of the Routine Probiotics in the comment section below. Or send to us via the contact form!