---
Please read Dolphin Neurostim – MPS reviews before you make a purchase of this therapy, healing devices and learning courses. There you can find the latest and legit customer's opinions around DolphinMPS.com products.
---
---
Dolphin Neurostim – MPS Reviews
---
Name/Nickname: Kristin

My best friend had covid. Lost sense of taste and smell. Vagal stim therapy device brought it back. I will order my soon too!
Name/Nickname: Annonymous

Have had mine for almost 5years still going strong. Absolutely luv this product so much, has helped me correct so many muscle imbalances and relieved me from so many aches and pains. Treats the root of the problem, not just the symptoms as it releases the muscle and you're able to move in a more efficient and pain-free manner. takes some time finding those trigger points but this product is just so worth it. Love love love!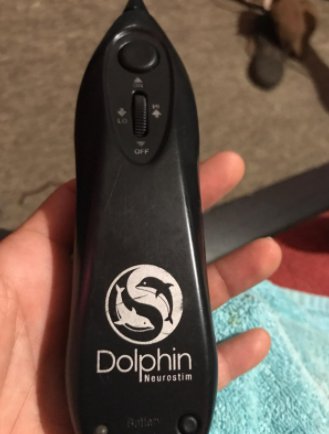 Name/Nickname: Amin

I'm on the fence about purchasing this device. I'm well aware there's no cure for my condition, but I've come across some tinnitus success stories of individuals who employed this therapy!
Name/Nickname: Robin

I have had 2 treatments and it lasts! This works amazingly well on scar tissue. I just bought one!
Name/Nickname: Zlatko

Amazing device with amazing healing results. I am free from chronic knee pain! What a relief! Thank you God for this tool.
Name/Nickname: Melissa

Dolphin Neurostim OTC is excellent product. Takes the pain away rather immediately. Lower back pain is my issue.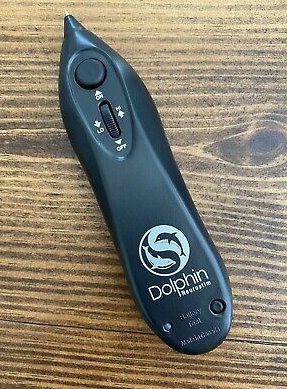 Name/Nickname: Regina

I bought my 1st unit directly from Dolphin about 3 years ago and lost the manual included with the kit a building fire. I decided to order another unit here because my original unit works so well and I wanted the manual that comes with the kit on basic protocols. I feel that using 2 units will only expedite the results that I have already been experiencing. I have signed up for Dophin Nuerostim training to learn more ways to use the devices together for optimal health.
Name/Nickname: Michelle

Ordered and can't wait to utilize this on a new abdominal surgical scar I have!!! YAY!
Name/Nickname: Dominique

I was one of those women who had her c-section scar released at that convention. Dolphin device changing my life!
Name/Nickname: Jennifer

This is the n1 MPS acupoint tool that I have been using with my clients for pain 'symptom' relief.
Name/Nickname: Pauline

I have began using this as a practitioner and its amazing. Truly amazing. Some client have been over-whelmed with the results
---
Dolphin Neurostim – MPS Coupon Code & Deals:
---
---
---
Dolphin Neurostim – MPS Resources:
---
---
---
Post your review or opinion about Dolphin Neurostim – MPS devices in comment section below or send via contact form to us.