Take a look at the Every Mother review. See what customers say about diastasis recti workout program. Read all opinions carefully and decide if it's worth buying Every-Mother.com membership .
---
Every Mother Reviews:
---
Name/Nickname: Amanda

Love this program! I have seen massive results in under 12 weeks in healing my diastisis recti. The program is laid out clearly and is easy to follow. I highly recommend this Every Mother program!
Name/Nickname: Tayliz

I love this program and how the workouts are always under 30 minutes, making it so easy to fit them into your daily schedule. Not to mention, they are easy enough to do in your den with only a few objects (weights, resistance band, etc.) or sometimes none at all. Even if I can't fit in the more intense workout, I know I can always fit the core compressions in, which only take a few minutes. And it's always available on my phone when I travel, or I can airplay to my TV for a larger screen. I started this program a couple of months before I became pregnant with my second baby. I did the prenatal path throughout my pregnancy and I contribute my super quick and amazing postpartum healing to this! Now I am 4 1/2 months postpartum with my second, I am just a couple of pounds away from my pre-pregnancy weight, (I gained a lot during my second pregnancy,) and feeling REALLY great about my body! I've not felt this confident physically in quite a few years. I cannot recommend this enough for every mama!
Name/Nickname: Randi

I have thoroughly enjoyed this program! Having a specific routine to follow is so helpful. This is my second time starting the reclaim program due to having another baby… yes—I loved it that much the first time around, and I definitely saw results! I felt stronger and the gap between my muscles was closing. I went from a 3 finger width gap down to 1 and 1/2 before getting pregnant again.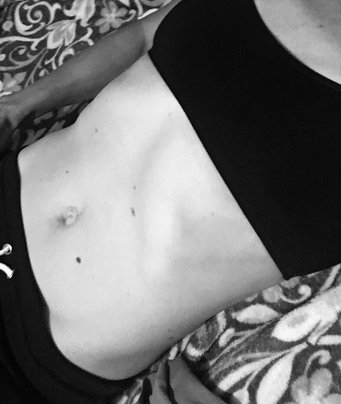 Name/Nickname: Juju

I didn't learn about diastasis recti or abdominal separation till 4 almost 5 months postpartum through my own research. My OB unfortunately didn't bring up this situation even at my 6 week checkup. In my research, I came across the NPR article about diastasis recti and the Every Mother App resource. Since I joined about a month ago, I discovered I have abdominal separation, but I've been able to reduce the separation drastically and lost a few inches off of my waist. I look forward to the 10 minute core compressions every day on the App. It is super easy to follow and a realistic time to spend while taking care of a new baby. The workouts are also a great feature to your path. I recommend this to any woman looking to strengthen their core and build a strong foundation for recovery, daily movement, and other exercises. It is way cheaper than a PT visit too unless you need additional professional assistance for pelvic therapy etc.
Name/Nickname: Jessa

I am doing this program after having my second child. All I can say is WOW. After my first child I had significant DR and had the hardest time healing it. I was participating in a stroller workout program that utilized some considerations for DR and 2 minutes of compression breaths every day but my spread STILL wasn't closed by the time I got pregnant with my second! In the 45 days I've been doing this program I've already closed the top and bottom of my spread and have significantly reduced the middle. So effective!! I'm much better off 12 weeks postpartum after kid #2 than I was at 18 months postpartum with #1!! That speaks for itself! Not only is it effective, but it is so easy to do at home while juggling 2 kids. DO THIS PROGRAM!!
Name/Nickname: Kim

This was more effective than going to physical therapy. The constant instructions and reminders regarding good form to complete the exercises in the right way to make them effective is exactly what I needed. The ability to do this at home on my own time was great too. Highly recommend for someone with diastasis recti like me.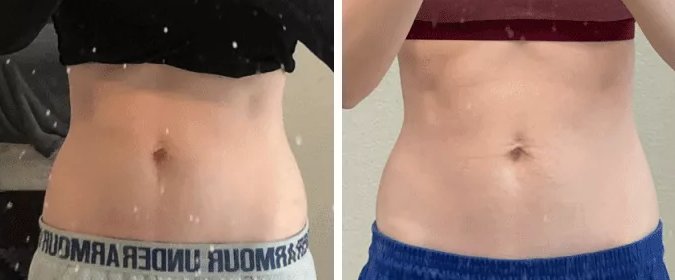 Name/Nickname: Emma

The perfect program for new moms trying to get back in shape. It's scaleable, supportive, and holds you accountable without being pushy. So grateful to have this. The results have been awesome too. Invest in yourself and your health and do this for a few months. You won't regret it.
Name/Nickname: Rakenda

I had my baby at 19 years old. Super fit and loved working out. After I had my baby I found out I had diastasis recti. I was heart broken and desperate because I thought only surgery would fix me. I saw many physical therapist that specialized in woman's health. Nothing seemed to work. Discouraged I looked into many work out apps and programs that worked specifically with diastasis recti and finally went with EM. I am not disappointed to say the least. Im slowly getting my confidence back as I feel my body getting stronger and my reflection looking better. It is the right kind of intensity also it doesn't take much time out of my busy schedule. Love love love!
Name/Nickname: Joy

After almost 2 years of trying other DR recovery programs, in just 3 weeks of using EveryMother I saw incredible & measurable results. I'm more than satisfied with this program and I recommend it to everyone!
Name/Nickname: Tracie

I used this method (previously known as The Dia Method) to heal my Diastasis Recti after the birth of my third baby (who is now 5 years old), with great results.I searched for the program again after having my fourth baby (6 weeks ago) and was thrilled to see the program has evolved into Every Mother with this awesome app!!I love the workouts, the soothing music and color scheme. Leah Keller is great to watch and has a soothing voice which accompanies all the exercises. The explanations and guidance she gives are super informative. Most importantly- it works!! I know because I've done it before!I purchased other programs/methods out of curiosity, but this is by far the most effective and well done, and the only one offering an App!!!!
Name/Nickname: Kelly

I love this app. It is so well organized and it keeps me on track with the daily check marks. The work outs are just hard enough to challenge me, but not too difficult to make me feel discouraged. I love that the focus is on strength, not weight loss or fitting into a certain size. Love love love this app and program!
Name/Nickname: GardenGirl

This program has given me a much needed sense of structure, serenity, And strength. The workouts are diverse, challenging and effective. Best purchase I have made all year for my overall wellness.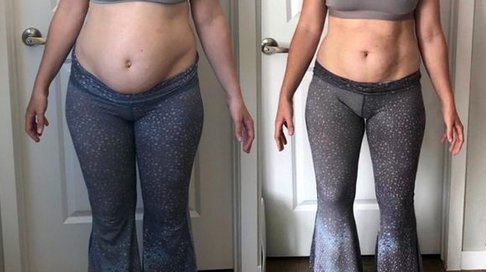 Name/Nickname: Molly

I have been using the app/program for almost a month now and have been very happy with the results and the quality of the content. The videos are easy to follow, short enough that I don't put them off, which means the exercises actually get done and I've seen results. I went to a pelvic floor physical therapist after my first was born but did not have diastis recti until after my second baby was born. Under quarantine because of Covid this has been great and 10 mins at home is so much easier than PT visits.
---
Every Mother Discount Code & Deals:
---
CLICK ➤ $120.00 off Annualy Membership Discount (6 Months Free)
---
CLICK ➤ Free Every Mother App (Free with Member Subscription)
---
Post your review about Every Motherin diastasis recti workout program in comment section below or send to us via contact form.