Welcome! Here you can MatchX M2 Pro Miner review. Check what customers say about mining device sold by this company. Is MatchX.io product worth to buy? See reviews below!
---
MatchX M2 Pro Miner Reviews:
---
Name/Nickname: Yosief

I would mention that the m2 is the perfect BEAR Market miner! you get the same amount (worth dollars i mean) in that bearish time – but better yet, this equals much more tokens! so you can accumulate lots of tokens in that time and finally sell way higher in a bull market/spike.
Name/Nickname: Jared

Matchx M2 miner is profitable for the patient. Just plug it in and leave it for a couple years! MatchX have thought this through and it's alot more sustainable than helium. Patience is a key.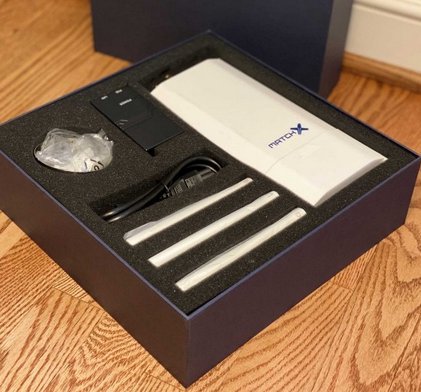 Name/Nickname: Jeff

I just bought the miner and once i get the money i spent im pulling it out to cover my cost and the rest is house money, good stuff man.
Name/Nickname: Sal

Love this technology that let's everyone be part of the project, but I'm slightly confused as to why we're penalized for taking profits.
Name/Nickname: Calvin

I am making my first passive income with MatchX miner. Its 10.80 usd per day on average per day for me. Ive been mining since April 2021. Most I ever got was 12usd 🙂
Name/Nickname: Chad

My Dad is considering getting one of these, as long as you can afford to let your MXC sit it's basically a can't lose proposition for letting your money sit. I have been following MXC for 8 months and it's seems very solid and reputable. I also love the fact you buy with a credit card so if these is any issues with the miner your covered! Proof of participation is great, I always loved getting paid just for Participating. This is probably one of the safest crypto mining gigs on the market. You just need the money to buy the miner, it's like great real estate only the wealthy can capitalize.
Name/Nickname: Westonn

Do they make $10-12 daily as advertised? Yes. Do they allow you to have more than one in the same house? Yes, but it slightly hurts earnings. Cell reception doesn't matter. Internet does. I have made $2000+ in uncashed out coins since April. Only have one miner and I'm not balls deep like the people who bought 3-5. I'm not risking anymore money than the initial $3000 in this project because there's a lot of questionable decisions and practices.
Name/Nickname: Scott

I've had my m2 pro for 3 days! I love it.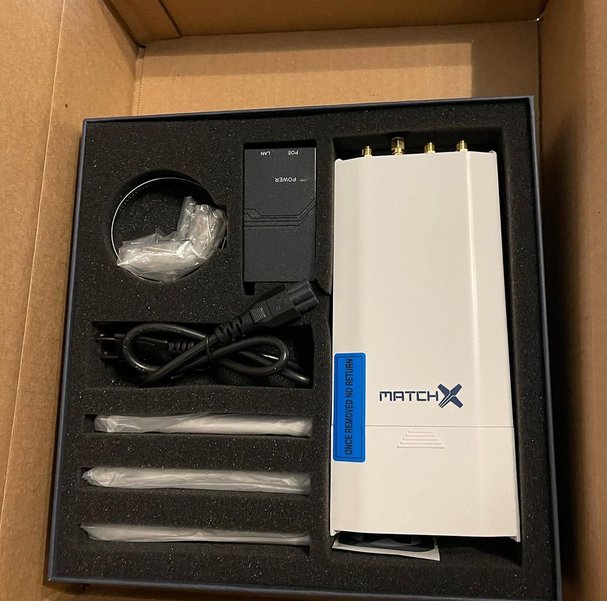 Name/Nickname: Mattriver

Hey all,

Spent last week reading and watching as much info about these MatchX miners as possible. Ended up ordering two miners on Saturday, and they showed up at my door this morning (I live in Canada and the miners were shipped out of Texas). Took me approximately 10 minutes to get it set up and mining (Took the miner a few minutes to cycle through a bunch of blinking lights before it turned a solid green).

Anyway, super excited to start mining MXC and start on DHX as soon as I read up more on how to do that. This is my first foray into mining and I love how simple it was to setup!
Name/Nickname: Joshy

Gotta think more long term. This project is still in its infancy compared to Helium yet the miner is far superior. Helium's current market cap is 2.7 billion. MXC's is 136 million. MXC's price has room to 10x without reaching half of Helium's market cap. Currently averaging about 300 MXC a day per miner. I'll have over 500k coins by the next bull run. Just need MXC to hit $2…and I'm good 🙂
Name/Nickname: Mattriver

I got my MatchX M2 Pro a few days ago, ordered it from MatchX.io. It came in about a week, took about 10 mins to setup and it immediately started mining. I've been staking my MXC and pre-mining DHX. I've made about $11 – $13 each day, and it's not in a window or very high up. I will order Helium miner soon to compare both devices.
Name/Nickname: Tim

MatchX M2 is very simple to set up, $9 mined on day 1, $12.20 on day 2. We are up and running.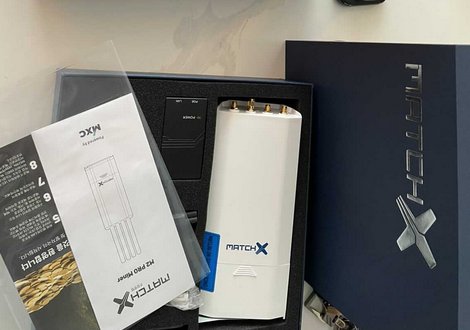 Name/Nickname: James

The purchase of this machine is an investment decision. For me it's a King of IOT Miners! Get One!
Name/Nickname: Mike

I have three now all attached to a window ledge. Third came yesterday and it started right up. I was getting 9.2% on dividend stocks but thought why don't I make more so I cashed some out 7,500 Euro and got three 🙂
Name/Nickname: Stephen

I've invested in two units and haven't looked back. Yes, they're a bit behind in the buildout (about 10.5 active miners last I checked) but wow, the potential for this protocol is really exciting. And before you start bashing it, remember that there were PLENTY of people bashing the Helium protocol. In the meantime, I earn my $25-$30/day. That's not even including staking.
---
MatchX M2 Pro Miner Coupon Code:
---
CLICK ➤ €50.00 OFF Coupon Code (CLICK HERE OR BUTTON BELOW TO ACTIVATE)
---
MatchX M2 Pro Miner Resources:
CLICK ➤ MatchX Tutorials
---
CLICK ➤ MatchX Blog
---
CLICK ➤ MatchX Forum
---
Post your reviews about MatchX M2 Pro Miner in comment section below or send to us via contact form.
---