---
Welcome! Here you can find the latest Levy Electric Scooter reviews. Check what customers say about electric scooters made by this company. Are these products worth to buy? See reviews below!
Levy Electric Scooter Reviews:
---
Name/Nickname: Jimmy

Big fan of the Levy, solid construction, good brakes. I would recommend buying an additional battery if you don't have the pro model
Name/Nickname: Alex

LEVY Plus. This is the one I decided on. I didn't know a thing about electric scooters. It looks to be perfect for me. I can't wait…I've had agoraphobia for many years, I believe this will be something very helpful as I continue to heal. This will be my first scooter of any kind, I love it!
Name/Nickname: Barry

I've been riding electric scooters for 9 years. Some would say I made electric scooters cool in dc. I've owned some shitty scooters. Some of them were actually dangerous to ride. But I'm happy to say the levy is by far the best scooter on the market. I got one for both of my brother and my gf. We are the levy gang in dc. We are so tight…. The company has amazing customer service. I had a slight problem with my brother's scooter. The OWNER of the company called me 5 min after I sent him a email and he walked me through how to fix it.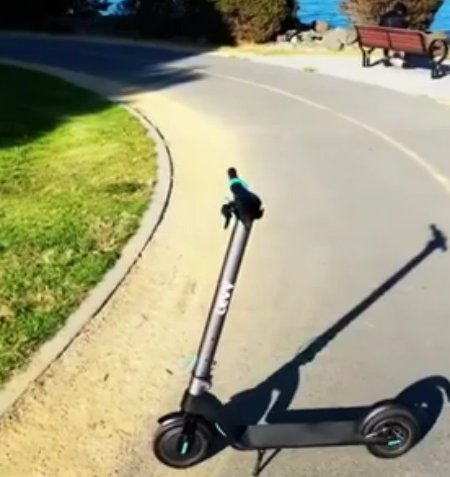 Name/Nickname: Dave

I been very patient with this company even after all the crap they put me through. I made an order 2 months ago & only got half my stuff. they tell me 3 weeks ago they will ship the rest out and nothing still. I sent a email today just to find out they never shipped it. I really love the scooter but, there is a lack of communication on there side & even with one another. Why have something on the website & it is sold out for weeks? and not tell the customer until they reach out to you. I got no apology from them after they told me they will ship my stuff 3 weeks ago & never did. I recommended this company to many people in my area. I regret it and hope they don't go through the stress i have gone through.
Name/Nickname: Steve

I am in Canada and bought this from a wholesale company but it is branded as the X7. Great scooter for the girlfriend as she only weighs 110lbs and it really goes quick with pickup. I am 230lbs and while it is still fun, I had to go for a more powerful scooter. The swappable batteris are awesome. Actually bought the 6ah spare from levy and there is a difference between the 5ah one. Keep one in a backpack and away you go!
Name/Nickname: Bradley

Scooter arrived in great condition even though the outer box was damaged (plenty of internal packaging to protect the scooter). I've had the scooter for almost 3 months now and it's been awesome. I commute a mile to work with it almost daily. Haven't had any problems whatsoever. I've driven it through dirt, mud, snow, rain, etc. and it works as great today as it did on Day 1. I weigh over the recommended limit and my top speed is normally 16-17mph. When it comes to battery life, it has 5 ticks. After around 30 min at full speed, it drops down to 3 ticks and the top speed at that point maxes out to 13-14mph. It doesn't do very well going up hills or inclines. Speed is normally at 6-8mph depending on how steep it is and I wouldn't recommend long term trips uphill. Overall it's been amazing and well worth the money spent. Plus it's fun as hell!
Name/Nickname: Patricia

The only company that has a flagship store that I can visit in person… they address my concerns w/ regards to my scooter issues. and the best part – they don't have the 'mega corporate' feel. Aka this scooter rocks infinitely more than the other brands I've researched woot woot!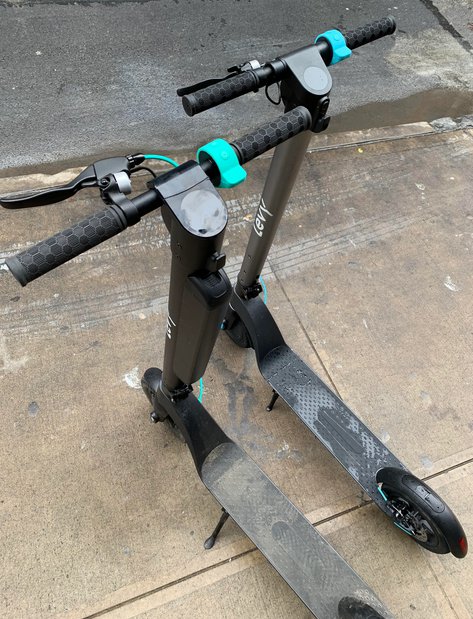 Name/Nickname: Gavin

The first scooter I got was defective and effectively broke down after a month or two. However, customer service was VERY helpful and cooperative and eventually got me a replacement that has been working like a CHARM ever since! It's the quickest and smoothest scooter I've ever used, and I cannot recommend it enough. 🙂
Name/Nickname: Ida

Awesome scooter my boyfriend love it we always used all the time , so far no issues everything is goes well!!!
Name/Nickname: Jerry

I hadn't heard of Levy before seeing a review on someone's youtube channel, but I'm glad I did. This scooter has been much better and much more reliable than my previous amazon purchase – worth every penny.
Name/Nickname: Norma

I bought this scooter to commute from my car to office. I researched, read reviews, and this one fit the bill. I park about half a mile, sometimes more from the office. This scooter has been such a time saver, easy to fold and put under my desk! I highly recommend!
Name/Nickname: Anonymous

I've had my blue Levy for six months now and I couldn't be happier. It's built well and very fun to ride. I use it exclusively in the city every day for work and it holds up well against the uneven sidewalks. It's a great value and you can actually talk to customer service on the phone if you need to!
Name/Nickname: Victor

So much fun. One of my best investments in recent times. Im so glad i chose Levy. Thanks from one happy customer.
---
Levy Electric Scooter Discount Codes & Deals:
CLICK ➤ Deals & Sales (Check latest deals & sales)
CLICK ➤ $25.00 Refer a Friend Discount (Give friend $25 and get $25)
---
Post your review about Levy Electric Scooters in comment section below or send to us via contact form.