Looking for Lion Energy review? There you can find the latest customers opinions about LionEnergy battery, generator and solar panel.
---
Lion Energy Reviews:
Name/Nickname: Ty B.

Great company with excellent customer service and support. Couldn't be happier with the service and support I've received from them.
Name/Nickname: Jesse

I travel a lot for business and am always in need of power for my cell phones and laptop and shudder at the thought of fighting for power outlets in airports and restaurants. So I stopped by Lion Energy to see what products they had that could charge all my devices on the go.

This is where I met my new best friend the "Lion Cub Go"! It is a small, light, powerful battery that has a full size standard wall outlet! I fell in love instantly as I realized my days of fighting for wall outlets in public places were over! I can now sit anywhere and charge my laptop and both cells phones at the same time which is super nice. I also love that it has the dual charging input so it can be recharged quickly. If I leave the Cub Go out at home it disappears quickly because my kids love that it can charge both of their iPads and they aren't tethered to the wall outlet. It's also great for keeping all our gadgets charged for road trips and camping and whenever I pull it out of my backpack it's an instant conversation piece for interested folks.

I also purchased the super light compact solar panel accessory "GO 20" to charge the battery for emergencies and camping, so I have the peace of mind that in an emergency I could still power cell phones and other small critical devices.

My only complaint about the Lion Cub Go is that I only have 1 of them. Maybe Santa will bring me another for Christmas and I won't have to share with my kids anymore!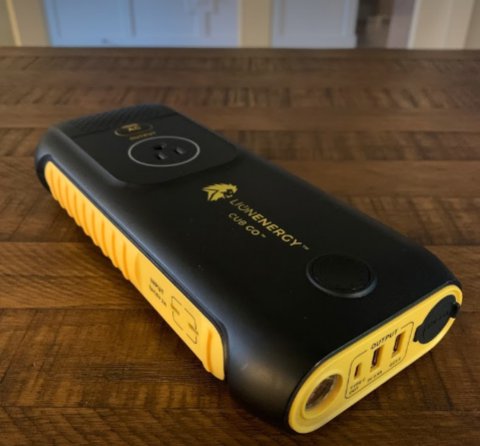 Name/Nickname: Keri

Our favorite portable power source…On our camper we have a solar panel installed, but having a movable solar panel and power storage is a great asset when your trailer could be shaded or parked at a bad angle. We also love the fact that the Lion Cub Go has a built in portable inverter. It allows us to charge whatever we need (computers, tablets, phones), or, as was we did on a recent trip, run my Blendtec blender at the picnic table to puree and heat our favorite soup in the wilderness. An amazing tool for sure!
Name/Nickname: Alvaro

I just installed two Lion 1300 UT batteries in my Airstream. The old solar charger needed to be upgraded and since lithium tech is still fairly new there's not too much on the web as far as help so I contacted the company directly. They have a text support but it's New Year's Day so I figured I wouldn't hear back until next week sometime. To my pleasant surprise I got a text back within minutes and they recommended the right solar charger upgrade for my system. So far I'm beyond satisfied with the service and product! Looking forward to taking them on the first road test! Thank you for the superb customer service Lion Energy! (A lost art)
Name/Nickname: Kory

Easy to use, Easy to chargeI bought this for a camping and have used it 3 different times now out in the desert of Arizona. I used it heavier on the last 3 day event: Charging 3 smart phones, 1 iPad 2, 1 Mac Book Pro, & we ran 2 of the 3 LED Light Bulb String's on it for about 2 hours making and eating dinner each night. It recharged to full the next day with my Solar Panel. The second day it recharged to 100% again, the last day it was better than 70% so I did not bother as we had to pack up. It never dropped below 60% and we used it heavily. I have no complaints, this power pack delivered and held up awesome!
Name/Nickname: William

I had some questions about setup for a battery monitor. So, I was able to send a text via the Lion Energy website. I received a response within 15 min! I was able to solve my questions very quickly. Love their timely customer support!
Name/Nickname: Emilio

Very impressed with batteries . lithium is the future but not all batteries have quality control yes you can buy cheaper ones from places and companies unknown but you gambling and for what to save $50 to $100? No thanks. Lion uses top A grade quality tested batteries that have been put to test by other folks who are not affiliated with them , and they always have high marks. Another thing customer service is great they use your phone mms texting how great is that. No waiting days to open an email. As a tip to buying their products I've notice this pattern with all types of companies. You can buy direct from them but if you go thru a third party authorized like walmart or others you save more money. Usually from $50 to even $150 !! This is standard with all companies usually I guess the do it to promote product better etc
Name/Nickname: Devin

I bought a Cub MS – Power Generator to help jump start an old '69 Chevelle SS I have and it works awesome. I have had big bulky jump starters in the past and while they worked fine, they were not easy to cary around with you. The Cub MS fits in the glove box perfectly. Super easy to use and works like a charm.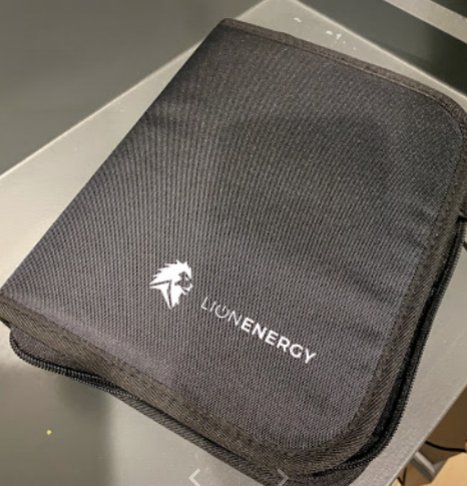 Name/Nickname: Hank

Great companies are made up of Great People, and Lion Energy really proves this. They have taken the time to fully engage and help me with a new install on a Casita Trailer. They helped me with configuration and wiring questions. Great Customer Service & Great employees!
Name/Nickname: Lorenzo

Wow! So impressed with my two UT1300 batteries and the responsiveness of customer support staff at Lionenergy. They won a customer for life!
Name/Nickname: Ryan

I love my Lion Energy generator. I use it all the time, especially when building things in my back yard. My extension cord won't reach all the way back there.
Name/Nickname: Seth

Off Highway Van based out of Salt Lake City uses Lion Energy batteries in their camper van conversions because they are reliable, well designed, and customer services is exceptional. Its great for powering anything as simple as the LED lights, 12v fridge and water pump all the way up to running 110v air conditioning, induction cooktop, and electric water heater with a inverter.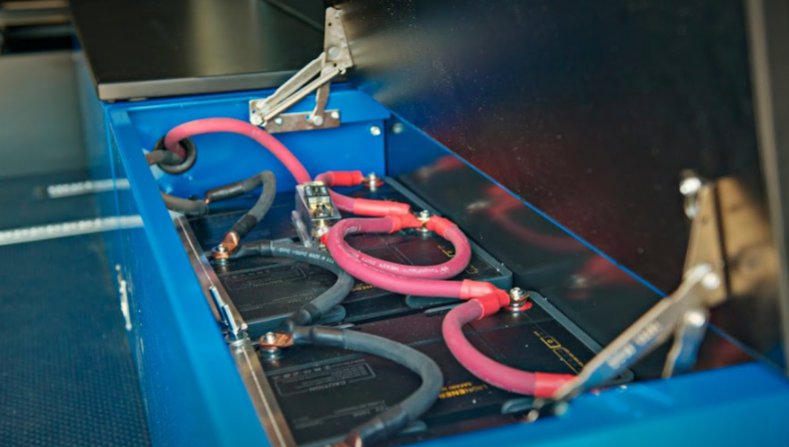 ---
Lion Energy Coupon Code & Deals:
15% off Lion Energy Coupon Code (CLICK TO ACTIVATE)
OR
CLICK BUTTON BELOW
---
Post your review about Lion Energy products in comment section below or send to us via contact form.