Welcome! Here you can find the latest MLO Training Academy reviews. Check what customers say around Affinity Real Estate and Mortgage training, courses. Are these products worth to buy? See reviews below!
---
MLO Training Academy Reviews:
Name/Nickname: Annastasia

Did my 20 hour NMLS course and purchased the mastery course. Studied for 3 weeks after the NMLS 20 hour course and passed with an 89%. Would highly recommend these study materials to other! Note- I did not use any other study materials from other companies, I heard this was the best so decided not to waste my money on other companies due to trying to save money.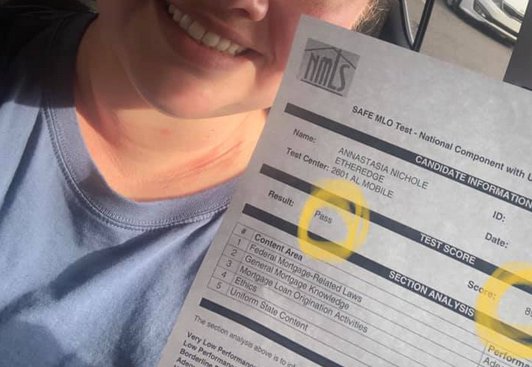 Name/Nickname: Trini

Worth every penny. I tried many other courses and failed. I passed this course now I'm going through it again. My test is in two weeks so I am def going to do my best to pass.
Name/Nickname: Naomie

I took the test 2 times before I found Affinity did the course and passed the exam on the third try. Thank you so much!
Name/Nickname: Monica

I couldn't have done it without Affinity!!! I got a 74 in 2015, then a 74 again in 2016. I almost gave up!! Then I used Affinity in 2021 and BOOM!!!!!!! I passed with an 85. I owe it all to Atricia's talent & passion of teaching. The way she explains things to you in real life scenarios really helped me remember. RIP Atricia! Forever Grateful!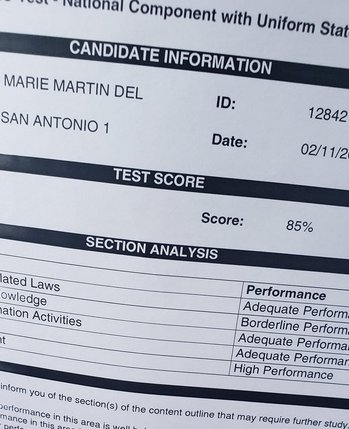 Name/Nickname: Francis

The Affinity training program is AMAZING. Artricia Woods 100% cares about you and her results SHOW. It all boils down to how much each individual is willing work. If you are willing to put in the work and listen, Artricia will guide you through to success!!
Name/Nickname: Kathy

I took the 20 hr pre licensing course and the crash course and passed the exam the first time! Highly recommend Artricia's courses!
Name/Nickname: Rebekah

I just took the exam and passed the first time with a 93%! I found Artricia online at YouTube and then saw all her great reviews and recommendations. I would HIGHLY recommend her 20-hr pre-licensing course as well as the CompuCram + Exam Mastery Prep Course Bundle. Not only did I get the necessary concepts, but she also taught me how to think about and prepare for the exam. If you are wondering if you should take her courses – DO IT. It is money well spent!!
Name/Nickname: Karen

I loved the You-Tube videos that I accidentally ran across. Everything explained in simple terms. Great tips. I only purchased the flash cards yesterday with the Powerpoint presentations watch them over and over. Practiced the PDF version and took the 2 practice tests. I passed the first time at 88%. Wish I would've had time to take the Online Exam Class but ran out of time.and found your online class to close to test date. Without your materials I could not have passed at 88%. Thank you!
Name/Nickname: Eric

Artricia and the family make the learning experience fun and they do a very thorough job going over the material in way you will remember it. With their training I was able to pass my NMLS test the 1st time. Keep it up you guys.
Name/Nickname: Ruby

Instructors are very knowledgeable, passionate and want to see you pass! they have what it takes to get your license.
Name/Nickname: Briuana

I had 0 mortgage knowledge or experience. Bought the flash cards and study manual, Took the test today passed it first try!!
Name/Nickname: Lashuania

One week Affinity MLO Online Course + One week crash course + a couple of days later, I successfully passed the MLO State Exam on the FIRST TRY…84%!!!! Believe me, if you want it, it's worth the investment. Huge Thanks to Artricia and her team!!!! I'm so grateful !!! Thanks a bunch!!!
Name/Nickname: Ronay

Great material. the exam preparation help a lot. if your not scoring 90% and above on her exam preps than you are not ready. but if you are than is time to take the test. pass the test on the first try. I took her class last year and exam preparation last year but I never had time to study. I took her exam preparation course in April 2018 but again didn't have time to study. I had even paid for the exam and had to cancelled because I didn't have time to study. it wasn't until I got an email from NMLS if you don't take it by Oct 9th than you would have to pay again for the test , so I took only one week to study from Sep 29 to Oct 8 I study everyday 4 hrs with her material. the exam prep material, plus the 650+ most know and the cards. that did it. 1 week done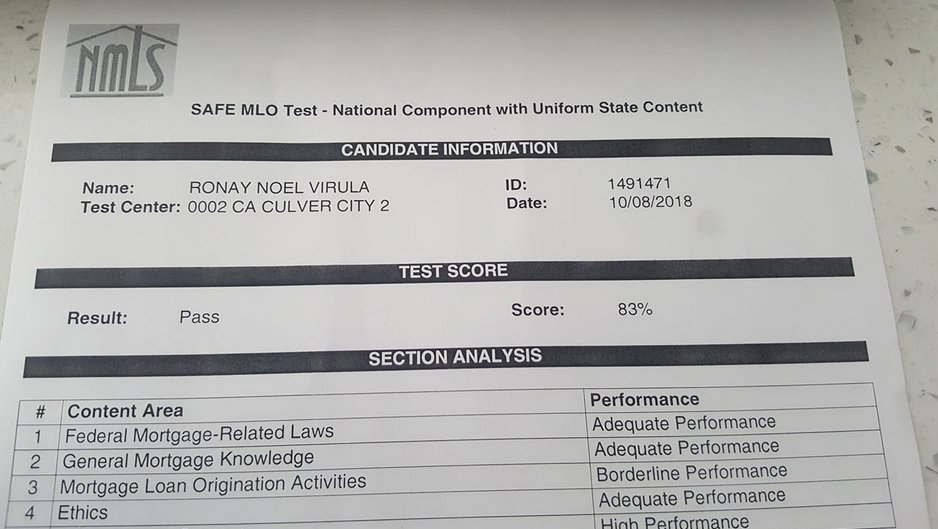 Name/Nickname: John

I would highly recommend both the MLO class and the test prep.. I cannot imagine taking the exam with out ALL the resources Affinity provides….Worth it;Now I am looking forward to making some loans…
Name/Nickname: Karla

I signed up for a different course.. but stumbled on . Affinity's free videos on Youtube. I dropped my other course and took Attricia Woods training and her crash course. I aced the MLO exam with a 90% it took me 20 mins start to finish on the 3 hour exam. I could hear Attricia Woods voice in my head every time I read a question. She is the best, the absolute best trainer Ive ever seen in any subject. This is the course to take if you want to pass the exam. It's that simple
Name/Nickname: Avdesh

Best place to get educated and get your license from best in the business. Listen what Artricia teaches and you won't have to worry. I passed at my first attempt. So thankful for her teaching.
Name/Nickname: Fallon

Affinity is amazing! I purchased the crash course and this is truly the best exam prep material I have seen. This was an answered prayer! I did my research before purchasing and ran across Affinity from looking at the YouTube videos and I immediately knew that it was what I needed. Artricia has a way of helping you remember things that gave me confidence in what I had learned from her course. It is truly worth every penny! I walked in to take my exam like a boss and walked out bossed up… passing on my first attempt! I highly recommend this course! You may find a cheaper course but it will cost you if you have to take the exam more than once. This is an investment in yourself… I will definitely be taking CE courses here as well!
Name/Nickname: Rendwick

I passed my NMLS exam today. I recommended taking both the 20 hr course and the prep exam course. Thank you Artricia!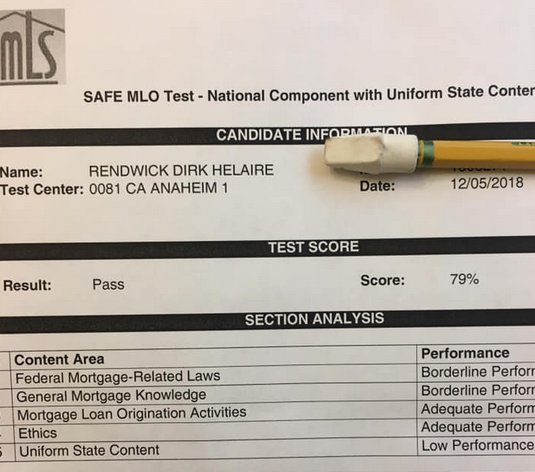 ---
MLO Training Academy Coupon Code & Deals:
---
CLICK ➤ Upto $125.00 off Online Courses on Sale Collection
---
CLICK ➤ Upto $100.00 off Courses Combo Packs Discount
---
CLICK ➤ $25.00 off Online NMLS Exam Prep Test Discount
---
---
Post your review about MLO Training Academy training in comment section below or send via contact form to us.