Looking for Point Zero Energy Reviews? There you can find the latest customers opinions about Titan Solar Power Generator and Kits 1500, 1000, 500 & more.
Point Zero Energy Reviews:
Name/Nickname: Louis

The Titan is an excellent value. The service at Point Zero is exceptional. When you add the fact that Point Zero, the manufacturer of the Titan, is a family owned American company that is very pleasant and helpful to work with, this is an easy purchase you can make with confidence. At this time, I don't work with or have any affiliation with Point Zero. I just love my Titan, and am very impressed with the customer service. Best, Louie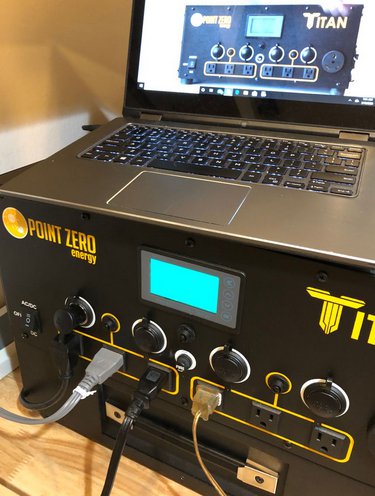 Name/Nickname: Emory

Simply the best in quality and service, when it comes to solar generators!
Name/Nickname: Gil

So Happy with my purchase I purchased another, easy to setup and even easier to integrate into my homes generator backup.
Name/Nickname: Rose

I am a 67 yr old grandma with no technical experience but I found the Titan very easy to set up and use. I have been using it (testing it) for 3 days now, plugging in various items that I might need in a power outage. The Titan has handled everything with ease. I am even able to lift the individual components by myself, so I feel confident I can move it around as necessary. Thanks!
Name/Nickname: Dan

Can't way enough good things about David and team. Really responsive to questions and requests. The titan 2k is a fantastic system. Would highly recommend.
Name/Nickname: Leah

Got 2 batteries and it's getting a surprising amount of solar for the winter with all the off angles, which I assume is because of the MPPT controller my solar panels are plugged into. Great product. I power almost everything in my house with it.
Name/Nickname: Jennie

We love Point Zero and our Titan. We are able to run our off grid home beautifully. Hot showers and Christmas lights have been an amazing treat after 5+ years without.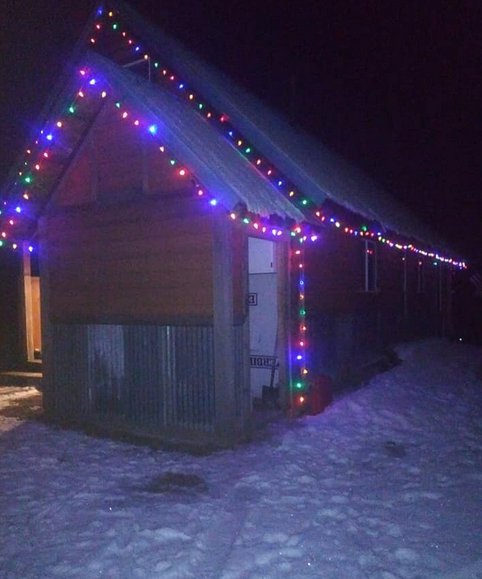 Name/Nickname: Shelley

I've known David for 15 years and I've appreciated his honesty and his hard work ethic. In all of the projects that he works on, he always gives 100%. He educates himself and does the job right, and his family-owned Solar company is no exception. Dave teaches classes and has online videos to educate the public about what solar energy is, how to get it, and how not to get ripped off by the over-priced, low-quality solar companies that are everywhere. His solar products, which he has designed and built himself, are of top efficiency and quality, at an affordable price. If you are looking for anything solar, talk to Dave first, then compare for yourself, and you will be surprised once you see the difference between what Point Zero Energy offers and all the rest.
Name/Nickname: Ramsey

I'm very happy with my Titan. I am powering our pond pump and backyard lights. Thank you.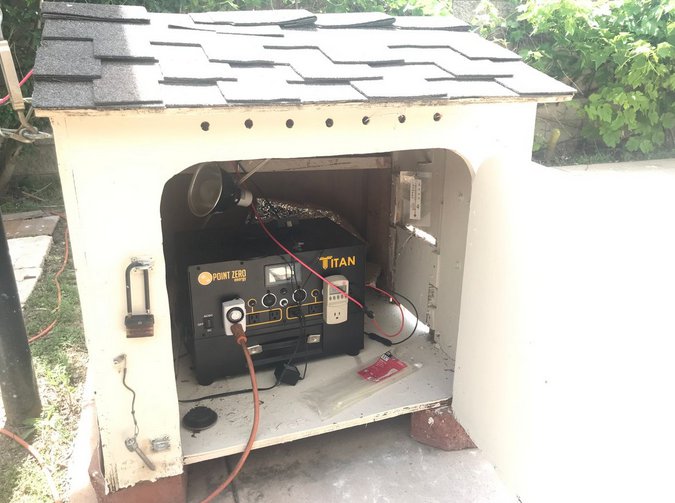 Name/Nickname: Gary

I have a Titan with 2 BATTERIES and it's the BOMB! The company is also incredibly helpful and reliable. Fed ex beat up 1 of my chargers and Point zero sent me a new 1 immediately. I also own a Ecoflow Delta for portability but there's no comparison really. Yup Titan isn't cheap but listen…do u want power when there's none? Do u want it to work no matter what? Do u want the peace of mind to know u can power the things u need for long periods of time? U can either spend less&get less and be disappointed or spend the money and be sure you're always going to be comfortable&at peace.
Name/Nickname: Roan

My Titan ran perfectly for just 5 days. I was worried when I ran into a snag in energy discharge and emailed Point Zero. I didn't know what to expect from a relatively new company, especially after reading a negative review about service. I was happy to get a phone call within 24 hours and pleased with an immediate resolution to the problem. The personal attention, answer to questions both before and after purchase, and quick response to a problem gives me confidence Point Zero. They stand behind their product and promise. I couldn't ask for more. I'm using the system for a seasonal RV set up. Titan runs everything I need with power to spare.
Name/Nickname: Mike

I recently received my new Titan solar generator with three batteries. I am extremely impressed with the fit and finish, the attention to detail, and the extremely high quality of the Titan. I ran a test today by cutting the main breaker off for my home and connecting the Titan via the 30 amp RV plug to a 6 circuit transfer switch. I was able to power 6 rooms in my house, and a large pond pump for 8 hours and I only used about 50% of the battery. I used two 25 amp AC chargers to recharge and it was back to 100% in just a few hours. I am also able to power my entire RV with a simple 30-50 amp RV plug adapter and it runs everything – even one air conditioner, dishwasher, washer/dryer combo, two TVs, microwave, etc. (not all at the same time). I could not be happier with this product and I would recommend it to anyone in search of the very best portable solar generator money can buy. I have also been very happy with the sales experience, customer service, and tech support I have received from Point Zero Energy. Every time I have reached out to them for anything, they get right back to me and they are always willing to help. Just like most other buyers, I had to wait four months for mine to ship, but it was well worth the wait. It is very refreshing to be able to do business with a company like this.
Name/Nickname: Marc

Very pleased with this system. Purchased for backup power during power outages due to wildfires in the west. David at Point Zero helped to expedite order when fire season came early this year. Can't thank you enough. Saving up to buy an expansion battery.
Name/Nickname: Jose

Really impressed with this unit so far. Using it as a permanent off grid set up for a trailer. So I am able to run my entire trailer with this unit. Air conditioner, microwave, water pump, fridge, Tv, dvd player, tablets, and heater. Of course I only got the 500 watt package so I can't run all those things at once but It sure is nice not running my gas generator all day and all night. Planning on purchasing another battery and additional panels. Hopefully I'll be able to update my review at a later time. Also wanted to give some kudos to your customer service top notch very responsive, helpful and understanding.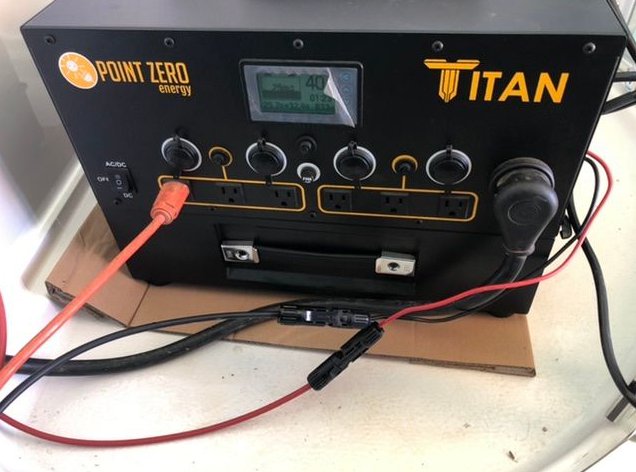 ---
Point Zero Energy Coupon Code & Deals:
CLICK ➤ Upto 40% off Products Discount | Point Zero Energy
CLICK ➤ Upto $3000 off Titan Solar Kits – Watts Quantity Discount | Point Zero Energy
---
Post your review about Point Zero Energy products in comment section below or send to us via contact form.