Take a look at the My Forex Funds review. See what customers say about rapid, evaluation, accelerated trading programs. Read all opinions carefully and decide if it's worth buying MyForexFunds.com premium accounts.
---
---
My Forex Funds Reviews:
---
Name/Nickname: Daniel

Best price for beginners traders and really good opurnity for constantly profitable traders, only downside is no holding over the weekend so not so good for swing traders but other than that is the best prop firm.
Name/Nickname: Zakaria

Awesome forex trading company. I am using really good signals and trading tools from them. I would highly recommend this company. They are knowledgeable and experienced in the forex market.

Name/Nickname: Crisitan

MYFOREXFUNDS IS 1000 TIMES BETTER THAN FTMO

2 prop firm i pay but FTMO is expensive and have hard target.
Name/Nickname: Jared

Best platform out there , I have passed both evaluations and am now live funded with them ! Highly recommend .
Name/Nickname: Victor

Congratulations on the transparency! I'm funded by mff and I've never had any problems.
Name/Nickname: Prince

I was referred to MFF platform by a friend online. I thought it was a scam company but I was moved to try and here I earned. I just want to share this good news to people around the world.

Name/Nickname: Mohammed

I have been trading for you guys since 24 May 2021. Not came across any bad experience so far. Everything seems pretty awesome. Thanks!
Name/Nickname: Greg

I have been very disappointed with MFF , I love the platform and love the relaxed rules which like alot of traders help us actually make it thru the evaluations …and you can use an EA ( I sent them the source code ) but I have been very disappointed with the tech support or just general support , I have sent at least 5 emails over 10 days and just dont get any response
Name/Nickname: Elena

An excellent trusted platform who is a pleasure to work with. Service are great. When it comes to forex trading. I was able to earn a good profit, signals are accurate. Great broker. Highly recommended.
Name/Nickname: Harry

MMF prices are cheaper than FTMO but FTMO has been around for a very long time. Everything they have looks good and better than FTMO but FTMO has been around for a very long time. My pick is MMF but you have decide yourself 🙂
Name/Nickname: Sambi

You really came to change my life and of those who are smart enough to come to realize that you came to be the best one of that industry. I have no but thanks for your existence and hope to last an everlasting time walking with you guys. Long life MMF.
Name/Nickname: Raj

For me MFF is much better than FTMO. The only one advantage of FTMO is that they has the more established reputation. My Forex Funds is better in the everyone else (price, good for new traders, withdrawals etc.)
Name/Nickname: Nicole

I'm funded with MFF and no issues, their customer service can be a bit slow and not everything is explained perfectly but they do pay out and that's all I really care about when I'm trading someone else's money!
---
My Forex Funds Coupon Codes & Deals:
---
---
My Forex Funds Resources:
---
---
---
---
---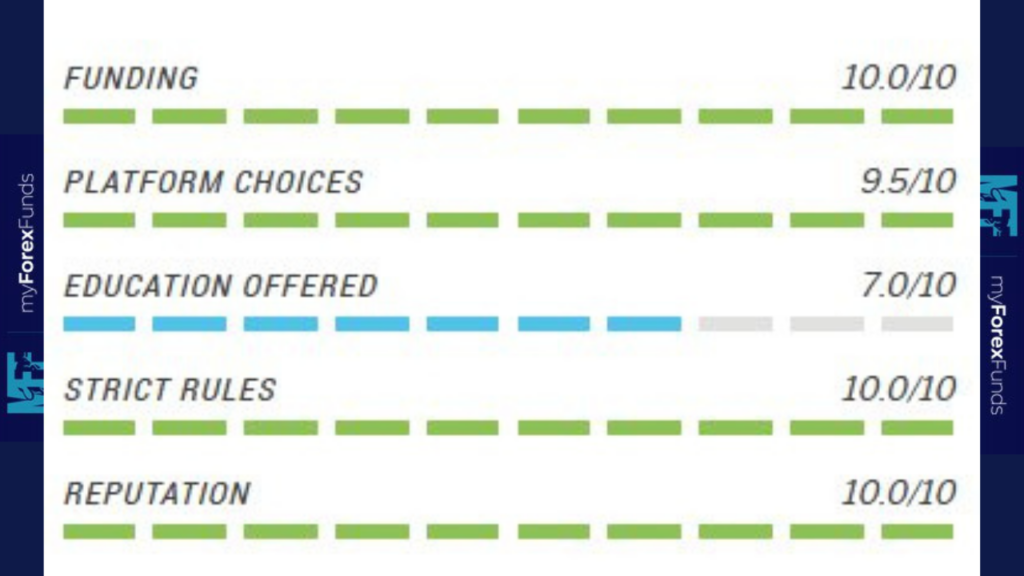 ---
Post your reviews about My Forex Funds in comment section below or send to us via contact form.
---