---
Looking for Play Jammy Guitar reviews? There you can find the latest customers opinions about Jammy Instruments Digital MIDI Guitar G and E. Read all opinions carefully and decide if it's worth buying PlayJammy.com products .
---
---
Play Jammy Guitar Reviews:
---
Name/Nickname: Adrian

Excellent and to my mind unparalleled product support ! Quick and friendly response for my Jammy G issue which is now solved !
Name/Nickname: Juseung

Jammy is amazing. The team supports customers quite well. Super fast response! They always get the feature requests from users! In the beginning, I thought it would need some more works on picking and sensitivity, but they are already working hard on it. You need some times to get used to Jammy itself, but once you get it, it's powerful guitar or midi controller!

I am traveling a lot and living in different countries. I could not bring my les paul from Korea to LA. Jammy is super great for traveler or adventure person like me! Midi is super cool feature as well. I scored one commercial with Jammy and my plugins like bass and organ in Logic Pro X. Super helpful as a guitarist! Nice work and looking forward how they will develop Jammy!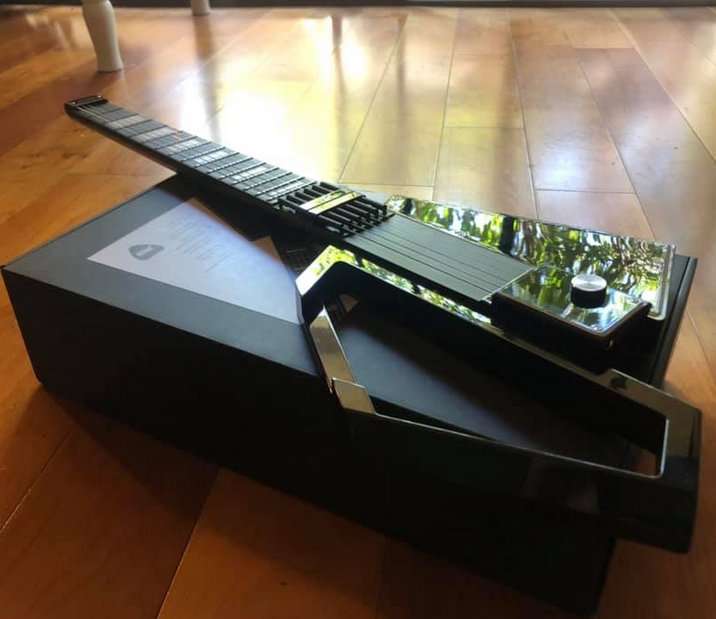 Name/Nickname: Isaiah

I bought one for the MIDI capability- as a guitarist, the Jammy is incredibly powerful for developing ideas and finding inspiration with synths in your DAW. It just adds a really fun and exciting element to the production workflow. Also, the team behind the portable guitar is super cool, responsive and hard working! It's just a really dope company, definitely support- buying in was so worth it
Name/Nickname: Junhyuk

I Broke my 1st string while bending. Customer Service was so kind that they send me two sets of string on my request. I got strings and changed 1st string. Now My jammy Works well~~! I watched video, how to change strings so i followed instructuon. It was so easy for me. 🙂 But at first, I could not find where to get strings. It would be nice to provide a link or a way to buy them on the homepage. Cause, For guitarists, string breaks and string replacement are common. But your customer service was very satisfying!!!
Name/Nickname: Andy

I got my Jammy yesterday just absolutely love it. I got it for work and taking on trips. Everything went together easy. The update went through with no issues. I also tightened the strings a little more. It plays great, bends pull offs the works. Highly recommended it.
Name/Nickname: Ilya

It is compact and perfect for beginners. And for professionals it will be an excellent tool for creating music.
Name/Nickname: Francisco

I got my Jammy guitar some days ago. It had some technical problems, but I think the guitar has a lot of potencial and it's still being developed. I had a Skype session with the creators sharing my feedback and they were super kind and understanding. The concept is revolutionary and I was looking for an instrument like that for a long time. I look forward for the new improvements, anyway, I'm already using the instrument in my band and I find it a nice addition to my gear collection.
Name/Nickname: Dmytro

The idea is amazing, playing chords is just very nice. It takes a little time to get used to not feeling vibrating strings by the left hand, but it's a small price for this thing:) It let me explore strings/brass/synths and even drums using the same guitar neck which is super fun and really useful when arranging. It works okay thru conventional guitar gear thou it is still easier to change the sound thru the app. And the guitar is constantly getting better with its software updates. The guys behind it really mean it to be the best MIDI guitar possible.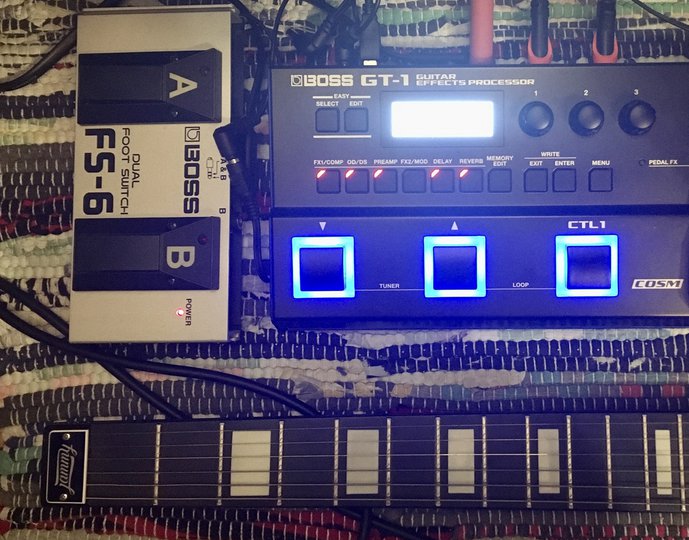 Name/Nickname: Jake

Best portable guitar on the planet!
Name/Nickname: Nguyen

Jammy app using only slide input value of settings and sometimes very hard to set exactly value because it too high sensitive. I need other way input value similar hold on number then show up keyboard to input value directly without slide. Anyway great product for training guitar. Thanks
Name/Nickname: Ross

I've been using the jammy now for several months and have had a great time with it. As i cannot play the keyboard i found it a great alternative when recording midi. The team are Jammy Guitar are extremely helpful and commited to improving the experience for all users. I have had Facetime calls with them to see and hear any issues ive had and they've worked hard to find solutions. A great products, a great team, and a great experience
Name/Nickname: Min

Great technical support. Very convenient application for booking video consulting. After finding technical problem with my guitar, during several days I got new one without any extra expenses.
Name/Nickname: Keith

I've looking a portable guitar fit into my backpack for a long time. Jammy so far is the handiest one I can travel effortlessly. On playability, I wouldn't compare it with a real guitar, but certainly it's far from being a toy. Go anyway, you need a tone, here you go. It's been so convenient to me that I can play everywhere and actually anytime with a pair of earphone. Thank you for the great product.
Name/Nickname: Murphy

It's really exciting to see where this technology will go! This guitar will be a lot of fun for people who want to record midi patches but are more comfortable on guitar rather than keyboards. The guitar itself is very comfortable to play and the string tension felt authentic!
---
Play Jammy Guitar Discount Code & Deals:
---
CLICK ➤ Upto $150.00 off Jammy Packs Bundle Discount (SPECIAL OFFER: BUNDLE & SAVE)
---
$50.00 off Play Jammy Guitar Coupon Code (CLICK BUTTON BELOW)
---
Post your review about Play Jammy Digital MIDI Guitar G and E in comment section below or send to us via contact form.