Welcome! Here you can find the Prep SOS reviews. Check what customers say about products sold by this company. Are these food storage and emergency preparation products worth to buy? See reviews below!
---
Prep SOS Reviews:
---
Name/Nickname: Lucinda

I have tried their products and they are unbelievable. Very good. I ordered from them!!! Highly recommend for food storage .
Name/Nickname: Laurie

This place has the best price on a lot of long-term food storage items, better than WalMart and others I've checked!
Name/Nickname: David

Their customer service is wonderful. They accidentally sent us more product than we ordered. When we contacted them to to resolve the problem they graciously apologized and allowed to keep the extra product without charge. We appreciate their generosity and good will.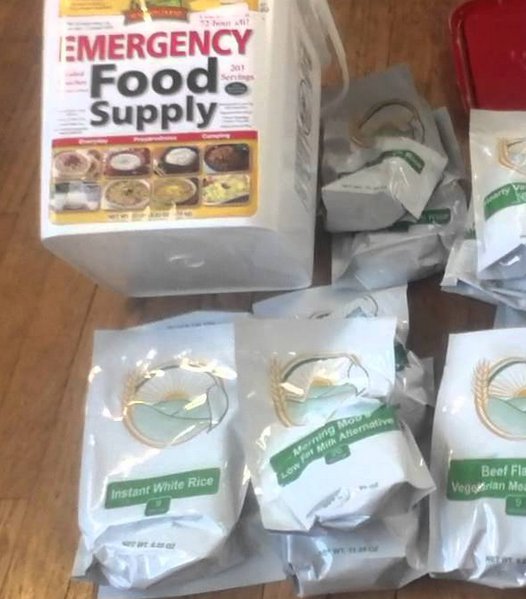 Name/Nickname: Dad

Prep SOS has great products and friendly customer service. I recommend them to everyone and wouldn't hesitate to continue purchasing from their company. I love the large selection of food and water storage options. If you email them and ask for a coupon code they will send you one!
Name/Nickname: Brian

I purchased the Ecoflow generator for Prep Sos to add to capability of another brand. I prefer the Ecoflow over the other because of its display and ease of use. It is lite enough for my wife to use and the solar panels are easier to setup. It is a wonderful generator.
Name/Nickname: Neal

It is great to have food with a long shelf-life. Great service!
Name/Nickname: Jenny

Received my package today from prepsos.com store! I don't look forward to days of dining on this stuff, but it is as promised and I'm sure if the world crumbles around me I will be grateful that I have this in my house. Now I won't have to eat the cat 🙂
Name/Nickname: Linda

Augason farms 30 day food supply. It seems to be exactly what I was looking for. I will only open it upon emergencies and it's good for 25 years. Easy to store in the Heavy Duty container that it came in.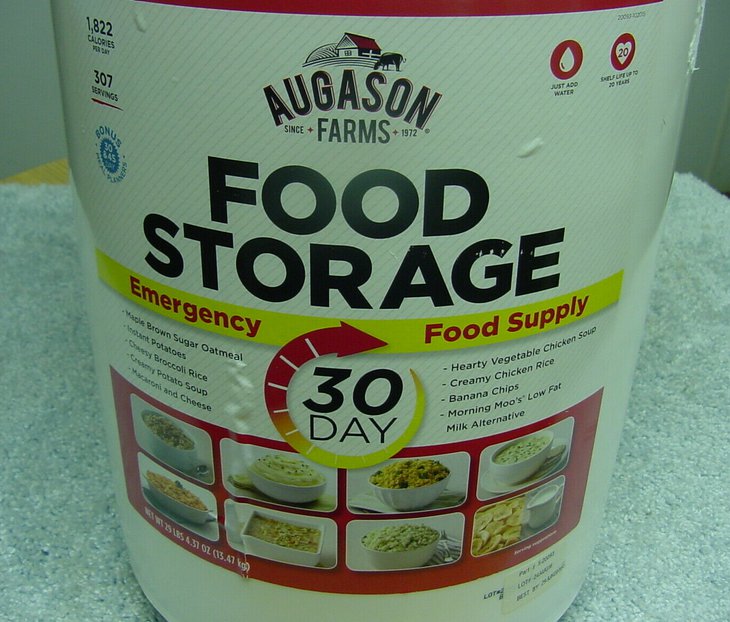 Name/Nickname: Jonny

They shipped fast and everything seems to be great quality. The containers are air/water tight and could survive a disaster under the circumstances they may be necessary to use. very happy with the purchase! w++++e will be getting more!
Name/Nickname: Karen

It is amazing how quickly the items arrive in this time of logistical logjam. All item arrived in less than a week. Thank you prep sos team!
Name/Nickname: Frances

Buying from this company is always a pleasure. They do exactly what they say they will do. The products are top notch and there is a large variety of high-quality food storage and emergency prep products.
Name/Nickname: Scott

Very good purchase because of the quality of the food. And knowing I have food when all **** brakes loose.
Name/Nickname: Michael

Never had a bad purchase from the Prep SOS store. I recommend!
---
Prep SOS Reviews Coupon Codes & Deals:
---
CLICK ➤ Deals & Sales (Check latest sales & promotions)
---
➤ CLICK BUTT ON BELOW 5.00% off Prep SOS Coupon Code
---
Post your review about Prep SOS products in comment section below or send to us via contact form.