Please read Vision Body review before you make a EMS suit purchase. There you can find the latest and legit customer's opinions around Visionbody Wireless EMS Systems.


---
Vision Body EMS Suit Reviews:
---
Name/Nickname: Oliver

There are several brands of EMS suits online but a friend recommended me this company. The support was very helpful and made a consultation prior. I bought Vision Body EMS suit and don't regret it.
Name/Nickname: Ralf

Due to the some bad reviews I was very skeptical at first, but still ordered. After 5 weeks I received my home system. Since I have never trained with such an EMS system before, there were some start-up problems that were quickly and easily resolved by customer service. Now I am absolutely fascinated by the product and can only recommend it to everyone.
Name/Nickname: Nicole

Great complete set. With the EMS device from Visionbody you can start see the results straight away after a few weeks of training.
Name/Nickname: Sandro

This suit absolutely does what it says on the website. The waiting time was limited and the support was able to help me competently with my 1-2 questions. Quality has its price, I am satisfied. Thank you visionbody for great product!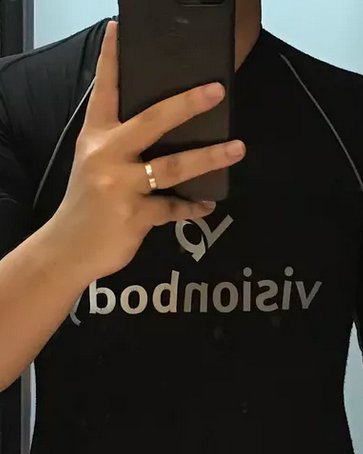 Name/Nickname: Steff

I am in possession of Visionbody suit. I had some problem with suit but the support was always very helpful. I can only recommend Visionbody, it is the best alternative for a gym and you can train outside. TOP EXPERIENCE and DEVICE !!
Name/Nickname: Michael

Great system, it's worth waiting! I waited 2 months and was annoyed, because of COVID. I can only say one thing about the system, it is simply perfect to have your own EMS studio with you everywhere. I can only recommend it to everyone and would like Visionbody to communicate even better with customers.
Name/Nickname: Anne

I ordered my device at the end of April and received it about 14 days ago. I also asked several times why there was a delay in delivery. The delivery problems of the suppliers were explained to me. Many companies are having problems with the delivery at the moment. Anyway, I'm excited. The system is great and the quality of the tracksuit is great. The impulses are gentle but very intense and I have already lost 5 cm from my stomach and am stronger overall. I also sleep better. I can only recommend Visionbody.
Name/Nickname: John

Well-engineered product with enormous power reserves. I read the reviews on here. Half the world has delivery problems. Even at Aldi and Lidl, the shelves are partly empty. If Visionbody can manage the delivery times, then the offer is unbeatable. Anyway, I'm happy with my suit.
Name/Nickname: Gabriele

I was really skeptical and wanted to cancel, but due to the company and the commitment of individual employees, I held on to my order. Luckily I have to say that the product is just great! The intensity of the individual impulse areas are simply outstanding and far better than with conventional EMS with the well-known EMS studios! Simply great, I can only recommend. I am glad I waited because my back pain from working in the office has been immediately relieved and I feel much better than before. I can recommend Visionbody everyone.
Name/Nickname: Kati

Great product, I am very satisfied. The customer service also tries very hard … despite delivery problems in Covid times … . My clients love EMS training with Vision Body 🙂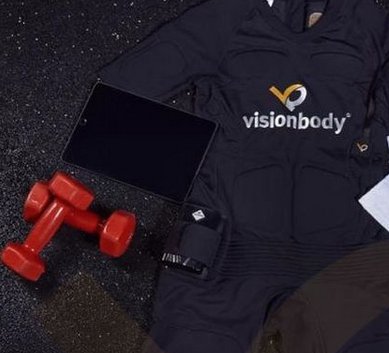 Name/Nickname: Jane

We ordered 2 home sets from VisionBody. The staff were super friendly, the delivery came earlier than expected and the product is outstanding. It came with a backpack, laundry net and all accessories and works great. I have a trainer license myself and have trained in the EMS studio for years and I am thrilled. This means that everyone can easily train at home and, thanks to the technology, go jogging with their suit and move around absolutely freely.
Name/Nickname: Lukas

Good product at a fair price compared to the other EMS suits. We were absolutely satisfied with the shop and can recommend it without reservation! Definitely 5 stars from me, because the service was really great!
Name/Nickname: Andrew

The EMS tested my buddy, who suffered from weak muscles after several brain operations because he had been in hospital for so long. He was very satisfied from the Visionbody ems suit and was really well advised and looked after.
Name/Nickname: Adrian

So really an amazing experience! Very intensive training experience and very effective, after 2 weeks already very good progress in strength, performance and appearance. Great product and I can recommend it to everyone. Very nice employees and everything you need to get started, clear and easy-to-use app. Bravo visionbody!
Name/Nickname: David

I am self-employed as a personal trainer and have made a clear decision in favor of Vision Body among various companies ! Great service, great product and fast delivery times! I am thrilled and can't say anything negative!! Thank you
---
Vision Body EMS Suit Coupon Code & Deals:
---
CLICK ➤ Upto €700.00 off Vision Body EMS Suits Discount (LIMITED TIME OFFER)
---
Post your review about Vision Body Wireless EMS Suit in comment section below or send to us via contact form.
---